Personal History
Commissioner Eva Henry grew up in Adams County and raised her children as a single parent. She knows what it means to overcome challenging situations. Eva is a strong proponent of efficient human services to meet the needs of our residents and decreasing poverty through job and housing support.
Commissioner Henry has championed social justice through an investment of a modern facility, consolidating all human services agencies into the Pete Mirelez Human Services Center where residents can conveniently access services in a single location. She also championed the addition of community nonprofits and a partnership with the Adams County Treasurer to expand the services provided at the Human Services Center.
The move to the new Human Services Center left a large building vacant. Commissioner Henry helped to leverage a partnership to transfer the deed to Unison Housing Partners. Renovations to this building will conclude in an affordable housing complex to meet the needs of tiered aging populations.
Commissioner Henry currently serves on the following boards/committees: Maiker Housing Partners, Airport Coordinating Committee, Rocky Mountain Partnership/Policy and Legislative Advisory Network, Colorado Communities of Climate Action, Colorado Counties, Inc., County & Commissioners Acting Together, Child Welfare Allocation Committee, Metro Area County Commissioners, and National Association of Counties.
While Commissioner Henry's children are now grown, she is a constant supporter of community involvement and continues her goal to develop opportunities to boost social justice, amplify opportunities, and protect families.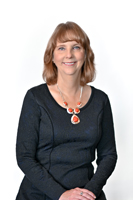 Contact
Eva J. Henry
Commissioner
5th Floor, Suite C5000A
Brighton, CO 80601 Ph:
720.523.6100
Fx: 720.523.6045