Personal History
Commissioner Steve O'Dorisio brings a wealth of information to his role in Adams County. He uses his experience in construction, his law degree from Denver Sturm College of Law, and private sector global management experience to guide issues in social justice, equity, and neighborhood prosperity.
Commissioner O'Dorisio formerly served the people of Adams County as a Deputy District Attorney for the 17th Judicial District of Colorado where he prosecuted a variety of crimes and sought justice by balancing the interests of the victim, the community, and the defendant. He continuously strives to make sure vulnerable residents have opportunities and everyone has a voice.
Commissioner O'Dorisio currently serves on various community boards/committees, including the North Area Transportation Alliance (NATA), Airport Coordinating Committee, North Metro Denver Small Business Development Center Advisory Board, East Colorado Small Business Development Center Advisory Council, Aerotropolis Regional Transit Authority, Metro Roundtable, and World Trade Center Board of Directors. When he is not bolstering regional connectivity, Commissioner O'Dorisio can be found innovating new strategies to retrofit historic neighborhoods with sidewalks and safe routes to school or guiding the successful adoption of policies to mitigate the impacts of growth and new development. 
As a former agent of justice, Commissioner O'Dorisio is a compassionate servant of equity in social justice issues. He has a passion for proactive code compliance that partners with neighborhoods and he works to ensure the Criminal Justice Coordinating Council meets the needs of our residents.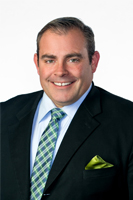 Contact
Steve O'Dorisio
Commissioner
Brighton, CO 80601 Ph:
720.523.6100
Fx: 720.523.6045