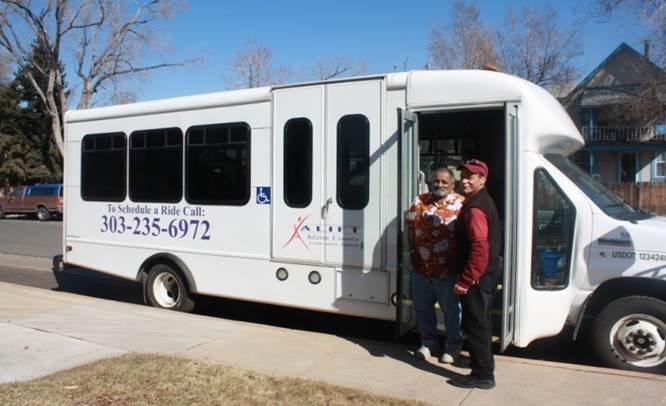 The Community Transit program is a joint project between Adams County and the cities of Arvada, Commerce City, Federal Heights, Thornton, Northglenn and Westminster to improve transportation services in Adams County.
Special services are available to Adams County residents who are 60 years of age or older, and individuals with physical disabilities, regardless of age, who are not served by the Regional Transportation District (RTD). These services are provided through a transportation broker in coordination with Adams County and the coordinating cities. Transportation services are provided for medical and nutritional needs. This program provides over 21,000 rides every year to residents over 60 years old or the physically disabled.
Mission Statement
To promote mobility and independence for older adults and disabled individuals through a community partnership that is committed to accessible and affordable transportation in Adams County. 
Additional information
To schedule an appointment, call A-LIFT at the Seniors' Resource Center - 303.235.6972.