Love Your Trails - Ground Mural Series
We are celebrating the incredible parks, open spaces and trail system in Adams County with a ground mural series dedicated to the natural beauty right here in AC. Sixteen artists are installing murals now through fall 2022. Get out on the trails and check it out!

Artist Lineup:
---
Babe Walls, Adams County Pride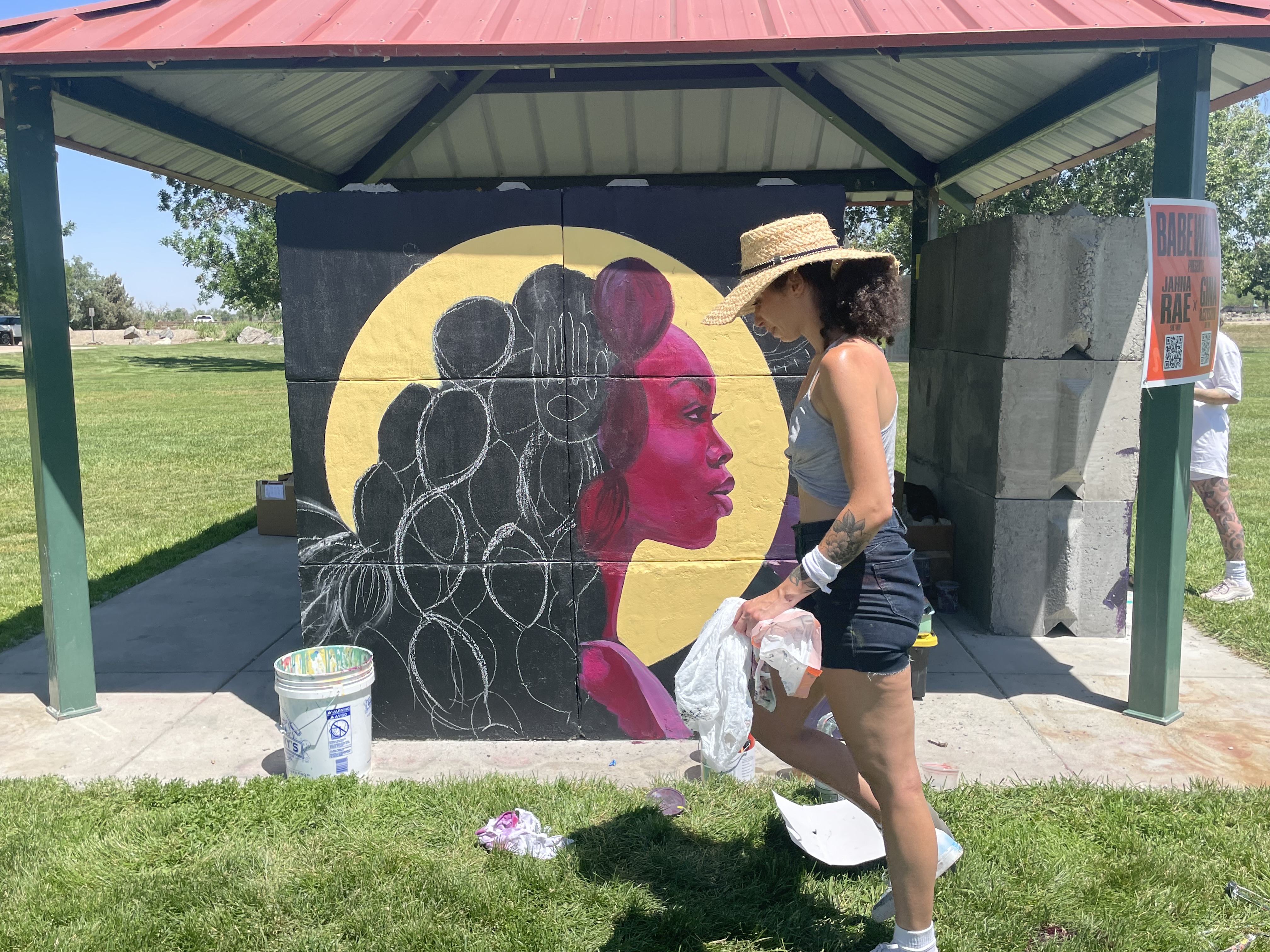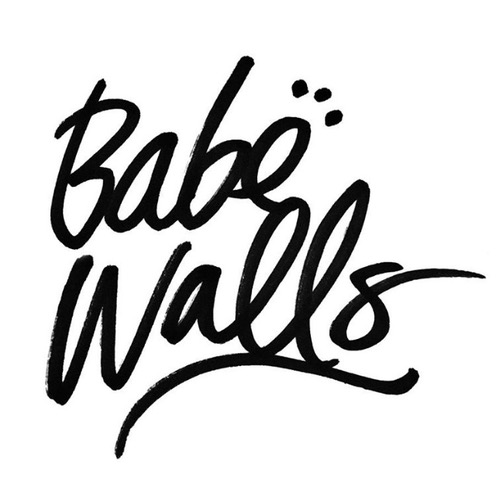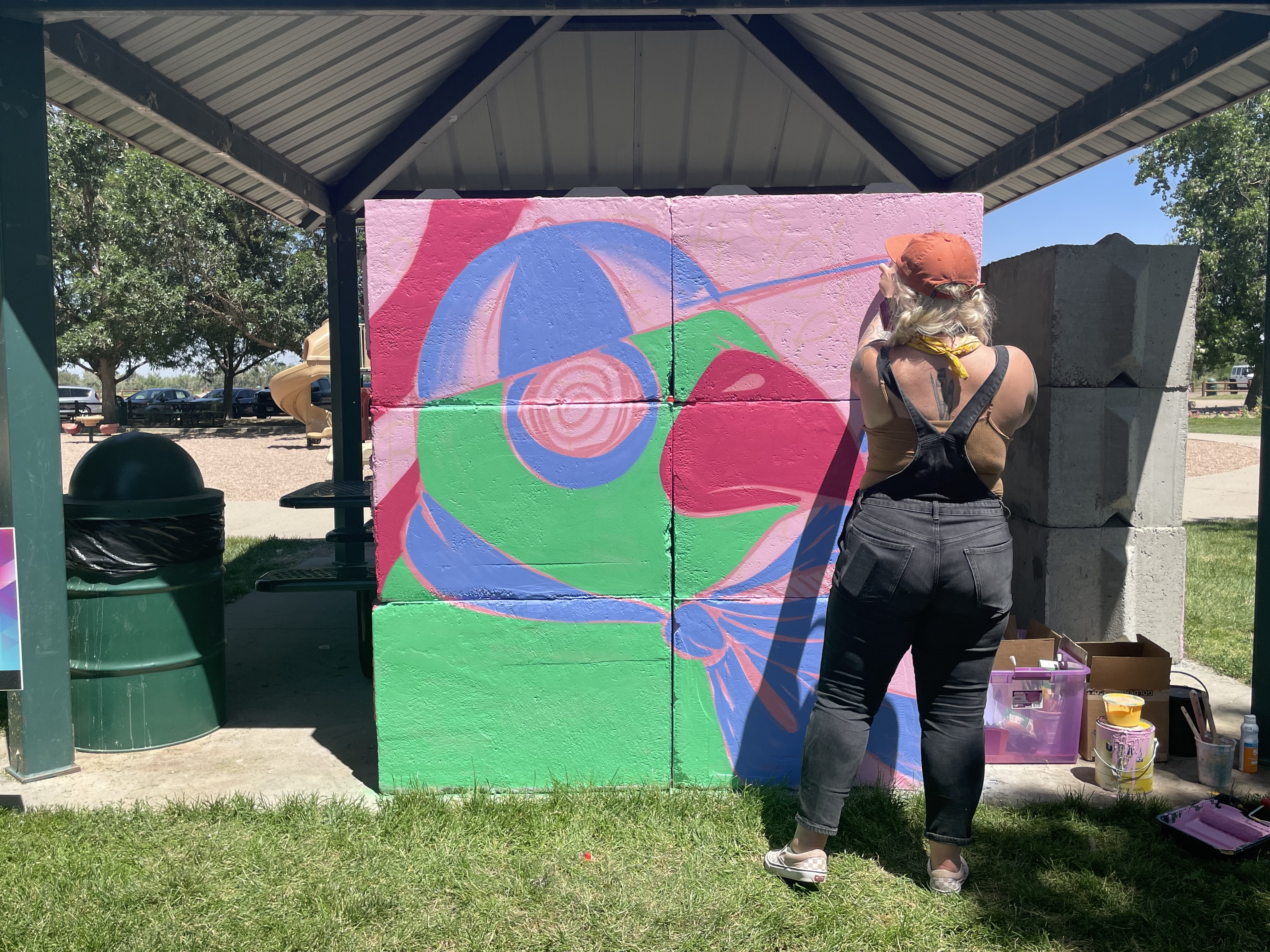 Babe Walls came to the inaugural Adams County PRIDE and painted seven murals with amazing local artists. Each wall was a collaboration between two artists, and a community wall gave young future babes space to create.
The walls are on display at Riverdale Regional Park for the next six months and will then be moved to new homes throughout the county. We'll share those locations when they go on tour!
Babe Walls AC Pride Artist Lineup:
---
Gallery at Taza Coffee House
This flexible gallery space inside the Adams County Government Center hosts different artists throughout the year. Come back often to see new talent, different media and broad creative expression. Open Tuesday-Friday, 7 a.m.-4.pm.
Interested in displaying your work at the Taza Coffee House? Contact Amy Smith.
ON VIEW THROUGH SEPTEMBER:
Flora, Fauna, and the Cosmos artworks by Christine Nguyen
Learn all about this artist and what else is happening at Taza.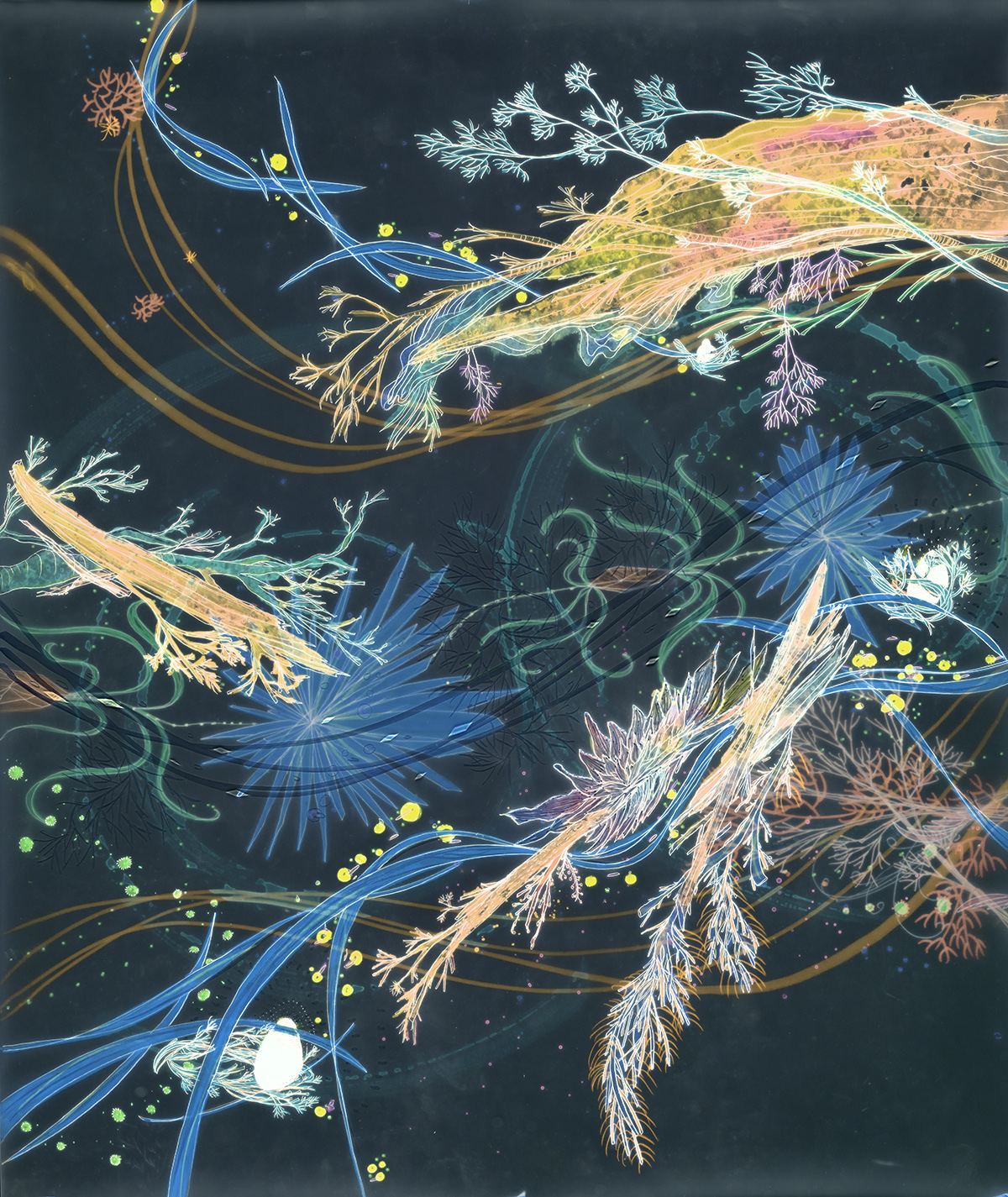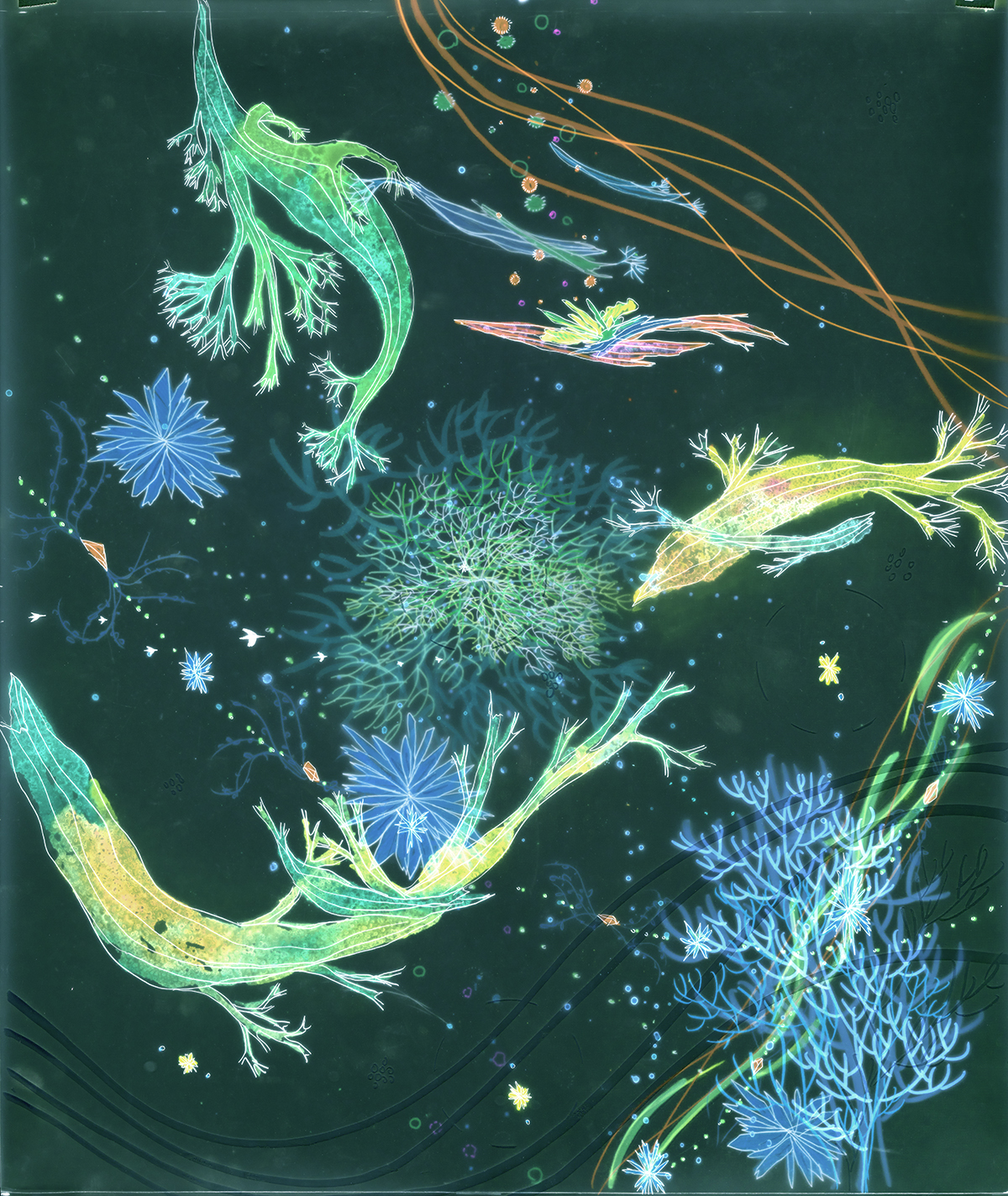 Left to right: Mountain Water I, Mountain Air II, Mountain Water IV
---
Clear Creek Welby Mural
Adams County Public Works constructed a box culvert to connect York St. to the Clear Creek Trail in the Welby neighborhood. Muralist Anna Charney installed her work around and within the tunnel, depicting the water flow of Clear Creek and the traffic flowing above on 224.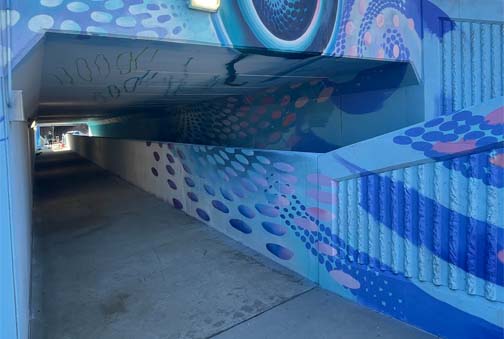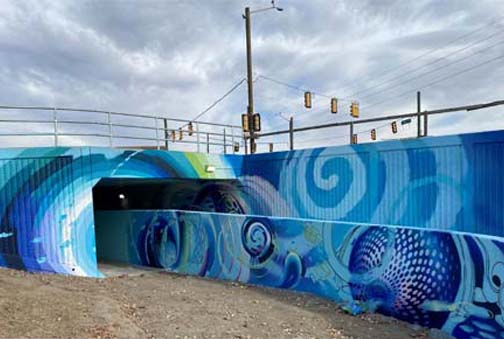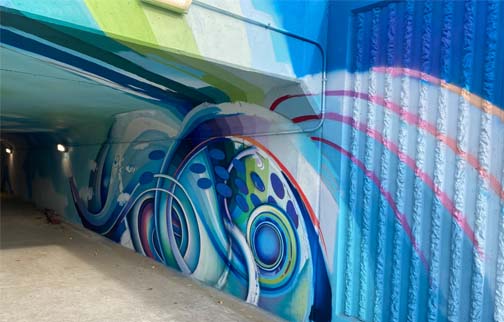 Check out Anna's work here or follow her @annacharneyart.
---
Murals for Hope

In response to the COVID-19 pandemic, the Adams County Parks, Open Space & Cultural Arts Department launched public art projects to bring hope and joy to communities, inspire residents and visitors, and fuel the local economy. Learn more about Murals for Hope and sculpture series here.
---
Xólotl: Dios Perro - Monumental Alebrije

Xólotl: Dios Perro (Dog Deity) is 20' tall paper-mâché sculpture, on display at the Adams County Human Services Center. Dios Perro is an Alebrije depicting the Aztec God Xólotl, Lord of the underworld. This joyful, vibrant work is by Mexican contemporary artist, Óscar Becerra-Mora. Click here to watch a short video and learn more about the sculpture.

In partnership with the Mexican Cultural Center Denver.