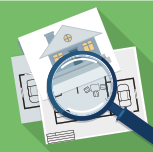 Proposed Ordinance Revisions
Over the past severals months, Adams County Building Safety Staff and Fire Marshals have reviewed the most current versions of the 2018 International Building Codes and developed proposed amendments thereto.  As part of our adoption process, we are requesting your feedback to the proposed amendments.
All proposed language/changes for the Ordinances are underlined, while the deletions are shown as strikethrough.
We request you submit any comments or feedback via email to the following email address Buildingcodecomments@adcogov.org. When submitting your comments, we request you identify yourself as a contractor, resident, design professional, code professional, business owner, or representative of an organization.  This information will assist with categorizing the responses.
Building Codes
The following building codes were adopted by the Adams County Board of Commissioners:
2012 International Building Code
2006 International Energy Conservation Code
2012 International Fire Code
2012 International Fuel Gas Code
2012 International Mechanical Code
2012 International Plumbing Code
2012 International Residential Building Code
2014 National Electrical Code
To obtain a copy of any one of these code books, please visit the International Code Council website.
Ordinances
The following Ordinances were adopted by the Adams County Board of Commissioners