Neighborhood Services is responsible for many issues that affect individuals and their homes, neighborhoods and community.
Neighborhood Code Compliance Inspections
The goal of the Adams County Neighborhood Services Code Compliance Department is to maintain and improve the safety and beauty of Adams County. Adams County Code Compliance Officers inspect properties for violations of Adams County Zoning Regulations and Ordinance No. Three (Prevention of Environmental Blight).
Report a Code Compliance Issue Using SeeClickFix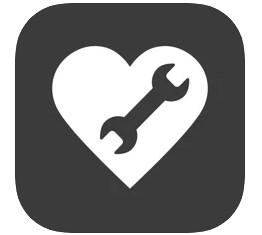 SeeClickFix is an application that allows residents to report non-emergency related issues to the county. Through SeeClickFix, you can report potential code compliance violations such as overgrown weeds, trash, junk, and inoperable vehicles- complete with location, details, and photos. Click here to report an issue, or download the SeeClickFix app for your iPhone or Android device.
Eye on Adams
Browse our interactive map of code enforcement cases or view this video overview to learn how the site works:
Community Graffiti Removal
The Neighborhood Services Code Compliance Division offers free graffiti removal services to residents of unincorporated Adams County. Our mission is to maintain the beauty and safety of Adams County.
Animal Management
The goal of the Neighborhood Services Animal Management unit is to serve and protect the pets and the people of Adams County through enforcement of state statutes and county ordinances as they pertain to the care and welfare of domestic animals. We seek to educate and engage our residents in the practices of responsible pet ownership.
Contact
Beth Torgersen
Neighborhood Services Manager
Brighton, CO 80601 Ph:
720.523.6800
Fx: 720.523.6996
Hours
Monday - Friday
8 a.m. - 4:30 p.m.
(Excluding building closure days)