Upcoming 2021-2022 School Year
Adams County Head Start is planning to return to full in-person learning for the 2021-2022 school year with Monday through Thursday classes as well as an option for Monday through Friday classes for those families with the need. 
If you are looking for clinics to receive a COVID-19 vaccination, please click here, or call the Tri-County Vaccine Call Center at 1.877.462.2911. Vaccines are now available for the general public 12 years and older. You can sign up for multiple sites at one time in order to place your name on a waiting list. 
If you have any questions about COVID-19, please call the Tri-County COVID-19 Call Center at 303.220.9200 or email callcenter@tchd.org. 
If you have been exposed to someone who was COVID-19, have COVID-like symptoms, or need to test for any reason, click here to see available sites continuing to provide free COVID-19 tests.
Application for Enrollment for the 2021-2022 School Year
If you are interested in enrolling your child in our program for the 2021-2022 school year, complete a pre-application here. If you have any questions, please reach out to Nicole Kinney, Family Services Manager, at 720.523.4620, or Yeni Rosales, Family Services Specialist, at 720.523.4623. Once your application has been processed, we will place you on our waitlist and contact you once your child's name comes up on the list.
Health
Please schedule all child well checks and necessary immunization appointments before starting Head Start. Visit this website for guidance on well child checks and immunizations. 
Please remember that when your child enrolls in school, physical exams (including lead and anemia screening), immunizations, and dental exams must be current, or at least scheduled within the month of your child entering school.
If you have any questions at all, please call Leslie Oliver, RN, RDN, Health and Nutrition Manager, at 781.460.8360.  
Also, if you need health care coverage, please visit Health First Colorado (Colorado's Medicaid Program) and Child Health Plan Plus (CHP+) websites.
You can see if you qualify by applying directly on their website. Please see directions on how to apply below.  
You can apply any time of the year.
Don't assume you don't qualify -- there are different eligibility categories for different situations.  
Anyone can apply online at Colorado.gov/PEAK or by phone at 1.800.221.3943 (press "1" for phone applications).
Want to learn more? Check out our enrollment info.
Resources for Families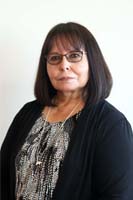 Contact
Isebel Arellano
Administrator
Westminster, CO 80234 Ph:
720.523.4602
Fx: 720.523.7991
Hours
Tuesday - Friday
7 a.m.-5:30 p.m.
(Excluding building closure days)