2020-2021 School Year
Adams County Head Start will return to in-person learning beginning Tuesday, Jan 19.
Please click here to read more details in English or Spanish.
When sending your child to school for in-person learning, please click on the link below to understand how to screen your child at home each day before sending your child to school:
English at home screening tool
Spanish at home screening tool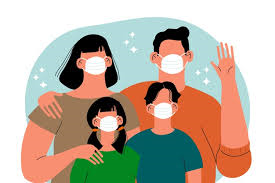 Adults are expected to wear a face covering (mask) every time they drop off and pick up their child from Head Start
Please make sure your child has a clean and dry face mask every day they attend school. If your child does not have a clean and dry face mask, we will provide one at school.
Head Start follows the public health recommendation and asks that everyone three years and older wear a face mask when you are indoors and not with people from your household and when a six-foot distance is not possible (this includes outdoors).
Wearing face masks properly requires a "snug" fit where the mask covers your nose and mouth with no "gaps" on the side or above your nose. If your mask becomes moist/dirty, replace your mask with a clean one.
For more information about wearing face masks go to https://covid19.colorado.gov/mask-guidance.
Some fun videos to watch:
Greet From Six Feet
Why Do People Wear Masks
Application for Enrollment for the 2020-2021 School Year
If you are interested in enrolling your child in our program for the 2020-2021 school year, complete a pre-application here. If you have any questions, please reach out to Art Yanez at 720.523.4616. Once your application has been processed, we will place you on our waitlist and contact you once your child's name comes up on the list.
Health
Please schedule all child well checks and necessary immunization appointments before starting Head Start. Visit this website for guidance on well child checks and immunizations. 
Please remember that when your child enrolls in school, physical exams (including lead and anemia screening), immunizations, and dental exams must be current, or at least scheduled within the month of your child entering school.
If you have any questions at all, please call Leslie Oliver, RN, RDN, Health and Nutrition Manager, at 781.460.8360.  
Also, if you need health care coverage, please visit Health First Colorado (Colorado's Medicaid Program) and Child Health Plan Plus (CHP+) websites.
You can see if you qualify by applying directly on their website. Please see directions on how to apply below.  
You can apply any time of the year.
Don't assume you don't qualify -- there are different eligibility categories for different situations.  
Anyone can apply online at Colorado.gov/PEAK or by phone at 1.800.221.3943 (press "1" for phone applications).
Want to learn more? Check out our enrollment info.
Resources for Families During COVID19
​Resources for how to talk to your children about COVID19
Tri-County Health Department has set up a hotline to address questions about the Stay at Home order.

The telephone number is: 303.220.9200

Hunger Free Colorado provides a comprehensive list of food resources​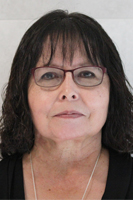 Contact
Isebel Arellano
Administrator
Westminster, CO 80234 Ph:
720.523.4602
Fx: 720.523.7991
Hours
Tuesday - Friday
7 a.m.-5:30 p.m.
(Excluding building closure days)