2020-2021 School Year
School is open for in-person learning as of Tuesday, Aug. 25.
 See detailed plans on how school is operating during the pandemic: English | Spanish.
Head Start is currently offering a limited remote learning option for the 2020-2021 school year.
If you would prefer a remote learning option for your child for the 2020-2021 school year, please ask your Famioy Services Specialist when you enroll for the 2020-2021 school year.
How parents can make sure their children are well enough to attend school. Please read this document before sending your child to Head Start: English | Spanish.
If you have questions, please call Leslie Oliver, RN, RDN at 781.460.8360. 

Centers for Disease Control and Prevention (CDC) recommends people wear masks in public settings and when around people who don't live in your household, especially when other social distancing measures are difficult to maintain.
Masks may help prevent people who have COVID-19 from spreading the virus to others.
Masks are most likely to reduce the spread of COVID-19 when they are widely used by people in public settings.
Masks should NOT be worn by children under the age of 2 or anyone who has trouble breathing, is unconscious, incapacitated, or otherwise unable to remove the mask without assistance.
Masks with exhalation valves or vents should NOT be worn to help prevent the person wearing the mask from spreading COVID-19 to others (source control).
CDC: Considerations for Wearing Masks
Some fun videos to watch:
Greet From Six Feet
Why Do People Wear Masks
Parents: Please do not forget to wear your face coverings when dropping off and picking up your children at Head Start. if you do not have your own, we will gladly provide you with a disposable mask.
THANK YOU!
Application for Enrollment for the 2020-2021 School Year
If you are interested in enrolling your child in our program for the 2020-2021 school year or have any questions, please reach out to Art Yanez at 720.523.4616. Once your application has been processed, we will place you on our waitlist and contact you once your child's name comes up on the list.
Health
Please schedule all child well checks and necessary immunization appointments before starting Head Start. Visit this website for guidance on well child checks and immunizations. 
Please remember that when your child enrolls in school, physical exams (including lead and anemia screening), immunizations, and dental exams must be current, or at least scheduled within the month of your child entering school.
If you have any questions at all, please call Leslie Oliver, RN, RDN, Health and Nutrition Manager, at 781.460.8360.  
Also, if you need health care coverage, please visit Health First Colorado (Colorado's Medicaid Program) and Child Health Plan Plus (CHP+) websites.
You can see if you qualify by applying directly on their website. Please see directions on how to apply below.  
You can apply any time of the year.
Don't assume you don't qualify -- there are different eligibility categories for different situations.  
Anyone can apply online at Colorado.gov/PEAK or by phone at 1.800.221.3943 (press "1" for phone applications).
Want to learn more? Check out our enrollment info.
Resources for Families During COVID19
Each household with an eligible child can receive an amount of $5.70 per child per school day on a Colorado EBT card that will provide extra food benefits to create healthy, wholesome meal options for kids. P-EBT benefits will be issued to households as a one-time payment reflecting the days that children would have been in school but were not in March, April, and May due to COVID-19. Please visit this website to learn more.

Please know that if your child attended Head Start, you will not have a National School Lunch Program (NSLP) account number. You will need a NSLP account number in order to qualify for this benefit. If you have any questions, please call Leslie Oliver at 781.460.8360

​Resources for how to talk to your children about COVID19
Tri-County Health Department has set up a hotline to address questions about the Stay at Home order.

The telephone number is: 303.220.9200

Hunger Free Colorado provides a comprehensive list of food resources​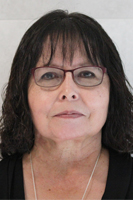 Contact
Isebel Arellano
Administrator
Westminster, CO 80234 Ph:
720.523.4602
Fx: 720.523.7991
Hours
Tuesday - Friday
7 a.m. - 5:30 p.m.
(Excluding building closure days)