In March 2020, the Colorado Department of Public Health and Environment (CDPHE) announced a $9 million settlement with the Suncor Refinery for air pollution violations that occurred between July 2017 and December 2019. Over $2.6 million of that will be used to fund Supplemental Environmental Projects (SEPs) to benefit the surrounding communities.
The SEP agreement includes provisions for a community process to identify what types of projects the community wants, developing the SEP Request for Applications, forming a proposal evaluation committee, and selection of SEP applications for funding.
CDPHE has met with community organizations, leaders, and elected officials, and also held four focus groups with youth, Spanish-speaking, faith-based, and small business communities in the area to help ensure community perspectives are accurately represented. While CDPHE would like input from the entire community, it would particularly like to hear from those who live and/or work in the communities directly surrounding Suncor (blue area in map). CDPHE wants input on the types of environmental and public health projects needed in your communities, what's important when evaluating project proposals, and how you want project information to be shared.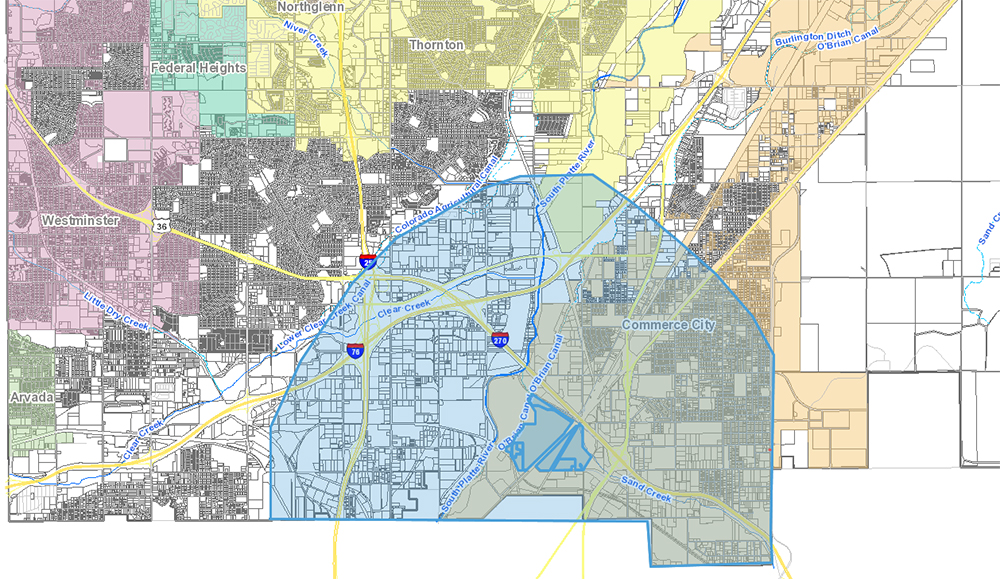 Two virtual community forums for residents, workers, and organizations from communities around Suncor were held in September. You can still participate and provide meaningful input through an online survey available in English and Spanish through Oct. 15.
For more information and updates visit the CDPHE Suncor SEP website.
What is a SEP?
Supplemental Environmental Projects (SEPs) benefit the environment or public health and are funded through environmental enforcement actions. The Suncor Refinery settlement SEP is being administered by CDPHE.
SEPs must fit the following criteria:
Creates measurable environmental or public health impacts.
Benefits the geographic area impacted by the violation.
Does not need to address the same environmental concerns caused by the violation (for example, an air violation settlement may include a SEP to benefit water quality).
And support the following CDPHE goals:
Health equity and environmental justice: Mitigate damage or improve access.
Pollution prevention: Point source mitigation or elimination.
Climate change: Improve community resilience and/or reduce GHG emissions.