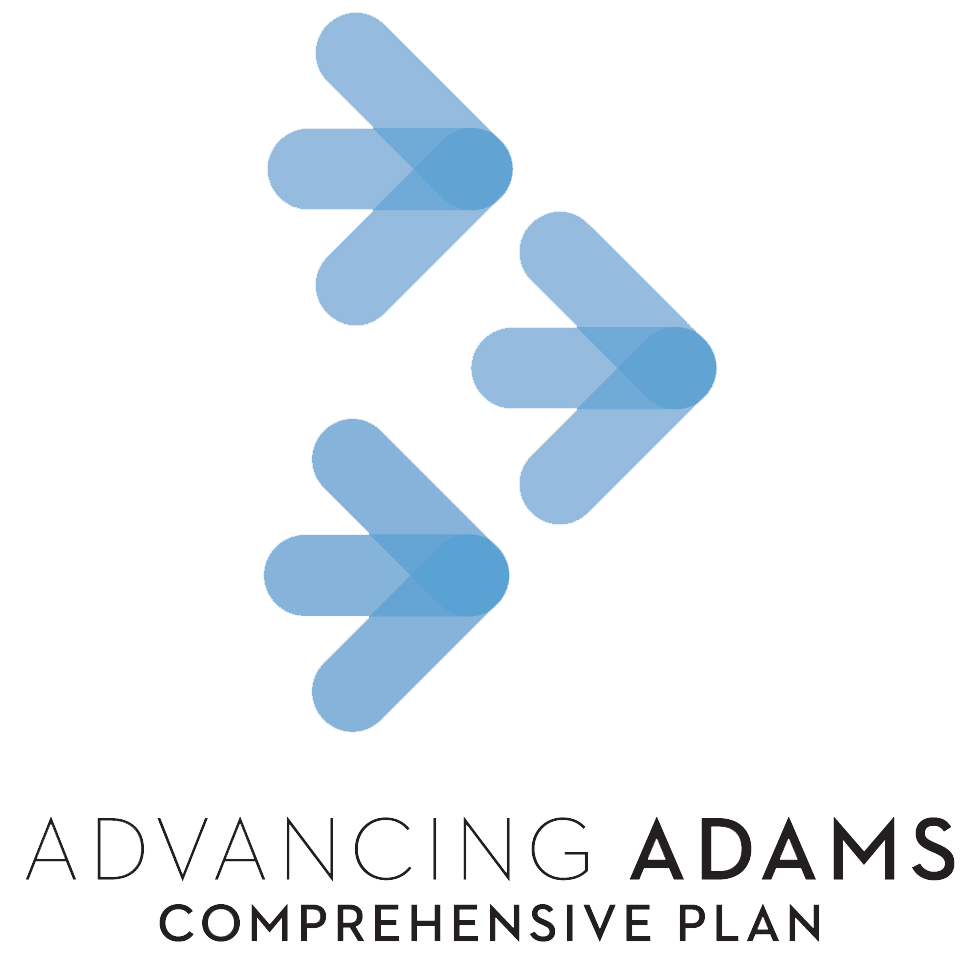 Stay engaged and learn more. Email us with your questions, comments, or suggestions!
View the Comprehensive Plan here!
Low-Resolution version for easy download.
The draft Future Land Use Map is available for comment. 
The Comprehensive Plan will serve as a policy and operations tool that guides the county toward the vision of being the most innovative and inclusive county in America for all families and businesses. The plan will be a broad and implementable document that addresses future development and code needs, including technical zoning or development standards requirements, as well as overarching policies/statements about engaging the community, addressing economic development, equity, and sustainability in all its forms.
The Adams County Comprehensive Plan will consider past plans, like sub-area plans, and it will serve as the guidepost for concurrent and coordinated planning efforts with the Transportation Master Plan and the Parks, Open Space, and Trails Plan.
The plan will incorporate equity, sustainability, and livability into every aspect of the plan as value lenses.
The initial key themes for this plan are:
Community and Housing
Natural Environment
Built Environment and Connections
Economic Development
Cultural Heritage
Learn more about the Transportation Master Plan update or the Parks, Open Space & Trails Plan update.