Stars & Stripes Celebration at Riverdale Regional Park
Stars & Stripes Celebration at Riverdale Regional Park
Posted on: June 8, 2021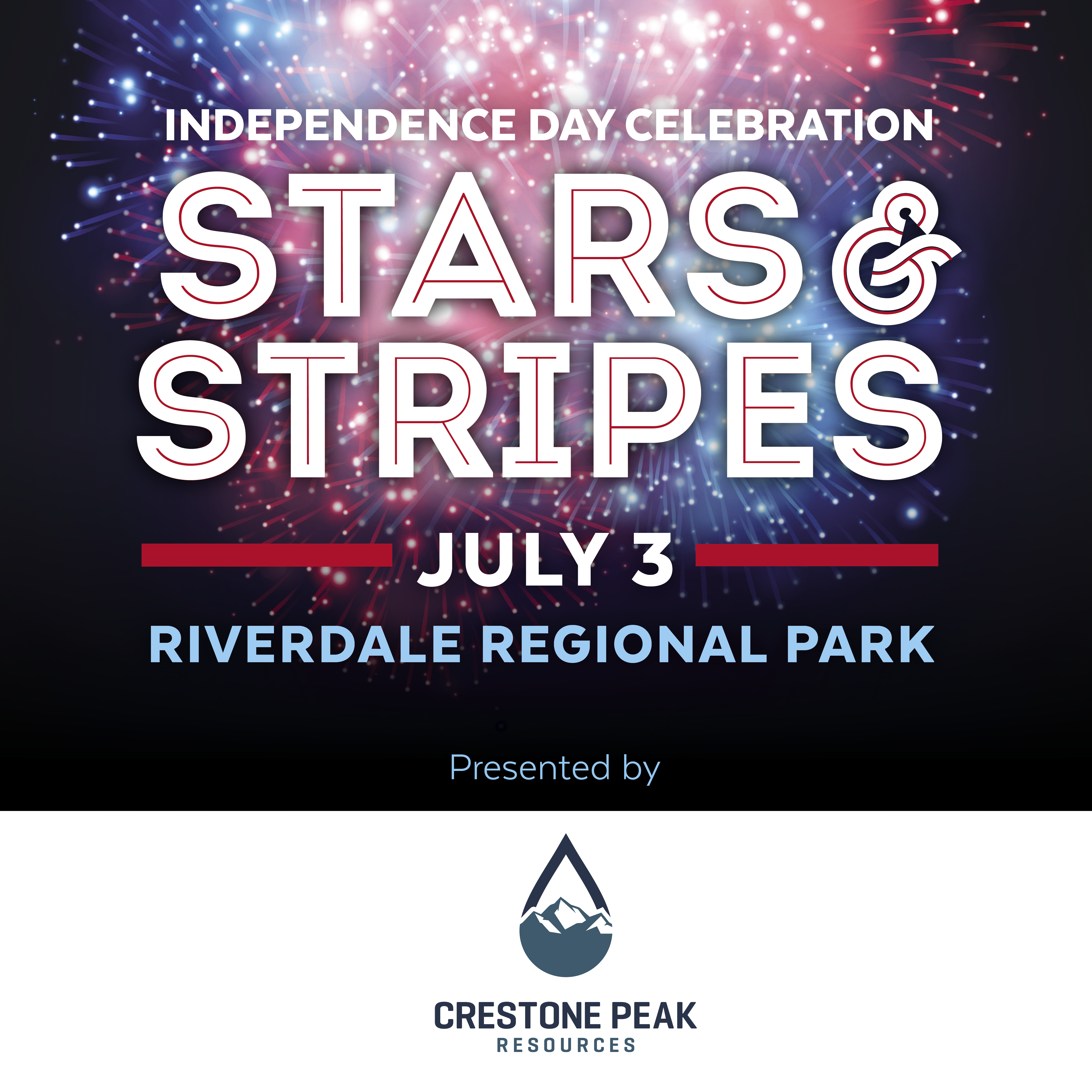 We're kicking off summer events with the sixth annual Stars & Stripes event on Saturday, July 3, at Riverdale Regional Park, 9755 Henderson Rd., Brighton. This free celebration, presented by Crestone Peak Resources, includes a Stars & Stripes 5K, cornhole tournament, live entertainment from Morgan Evans and The Tyler Walker Band, food and beverage options, and musical fireworks.
The full schedule of events includes:
5K race – 7:30 a.m.
Cornhole tournament – 10 a.m.
Food and beverage – 4 p.m.
Live entertainment featuring Morgan Evans with special guest The Tyler Walker Band – 5 p.m.
Musical fireworks – 9:30 p.m.
For the safety and comfort of your pets, please do not bring animals into the park for the Stars & Stripes event. Visitors are kindly reminded that most fireworks are illegal in Adams County; please leave fireworks of any type to the pros.
For more information about the Stars & Stripes event, or to find out more about Park Rules and Regulations in effect during the summer, call 303.637.8000 or visit adamscountyfair.com/starsandstripes. 
---