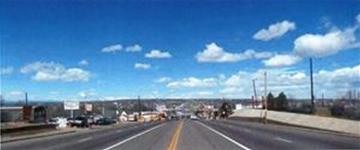 The Federal Framework Plan was adopted by the Planning Commission on September 11, 2014 and ratified by the Board of County Commissioners on September 30, 2014. Please see below to view the plan or if you would like a hard copy, please contact the Planning and Development Department at 720.523.6800.
The Long Range Strategic Planning Department is working with the Colorado Health Foundation (CHF), the Urban Land Institute (ULI) and Robert Wood Johnson Foundation to study Federal Boulevard from 52nd Ave. to 72nd Ave. as part of the Building Healthy Places initiative which launched in July 2015. Please watch this video to learn more about this project. We invite you to read the Denver Post coverage of this project for further details.
To view the plan details, please click the following links:
Federal Blvd Framework Plan Final
Federal Blvd Framework Plan Appendix A Regional
Federal Blvd Framework Plan Appendix B Zoning Use
Federal Blvd Framework Plan Appendix C Redevelopment
Federal Blvd Framework Plan Appendix D Environmental
Federal Blvd Framework Plan Appendix E ROW
Federal Blvd Framework Plan Appendix F Transportation
Federal Blvd Framework Plan Appendix G Bike-Ped
Federal Blvd Framework Plan Appendix H Outreach Summary
Federal Blvd Framework Plan Appendix I Notice Area
Federal Blvd Framework Plan Appendix J Fact Sheet
Federal Blvd Framework Plan Appendix K Framework Plan
Background
Adams County is initiating a planning effort to evaluate the Federal Boulevard corridor, generally in the area from W. 52nd Avenue to W. 72nd Avenue.  The goal of the Federal Boulevard Corridor Framework Plan is to provide guidance for future planning, transportation and economic development investments along this important north-south corridor, which has experienced disinvestment over several decades and is challenged by health and safety concerns for motorists, bicyclists and pedestrians alike. This segment of Federal Boulevard will be anchored at each end by two commuter rail stations – the Federal Station (W. 60th Ave. and Federal Blvd.) at the south end and the Westminster Station (W. 71st Ave. and Irving) at the north end of the corridor. The county and various other stakeholders are eager to maximize the benefits that a major transportation investment like the two commuter rail stations can bring.
Health Impact Assessment
http://www.healthy-decisions.org/federal-blvd-hia/
This project was also awarded a grant in order to conduct a Health Impact Assessment (HIA) in a parallel process to the framework planning effort.  Tri-County Health Department (TCH) will work with the County and other local government planning and community partners to inform the planning process to provide recommendations for better health outcomes, particularly in the areas of reducing obesity and reducing traffic accidents.  The HIA will have a specific focus on the commuter rail stations. The HIA, which is supported by Kaiser Permanente Colorado and the Pew Charitable Trust, will also seek to build regional capacity for conducting future HIAs in the greater Denver area.
The county will be working collaboratively with several stakeholders including: area residents and businesses, TCH, FRESC, the Cities of Federal Heights and Westminster, the City and County of Denver, the Colorado Department of Transportation and Urban Ventures, LLC who is the developer of the new Aria Townhomes at 52nd and Federal Boulevard. The Framework Plan will inform a corridor wide plan which Adams County will begin in the fall of 2014. The corridor plan, which will encompass the areas around three station areas (Federal, Westminster and Pecos), will be funded by a DRCOG Station Area and Urban Center grant which Adams County was awarded in 2013.