Project Overview
Adams County plans to reconstruct East 58th Avenue from Washington Street to York Street.
Project consists of:
Widening/reconstructing to four lanes, add curb gutter, sidewalk, and bike lanes.
Intersection improvements at East 58th Avenue / Franklin Street.
Drainage system improvements including water quality features.
Safety improvements
Coordination with North Washington Street Water and Sanitation District for the relocation of the facilities within County right of way.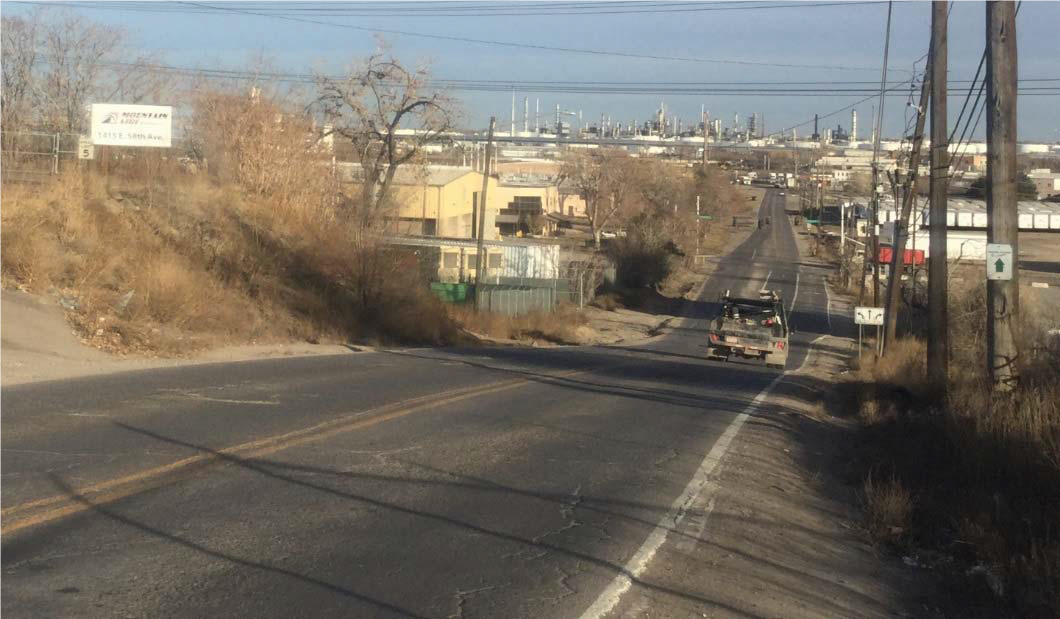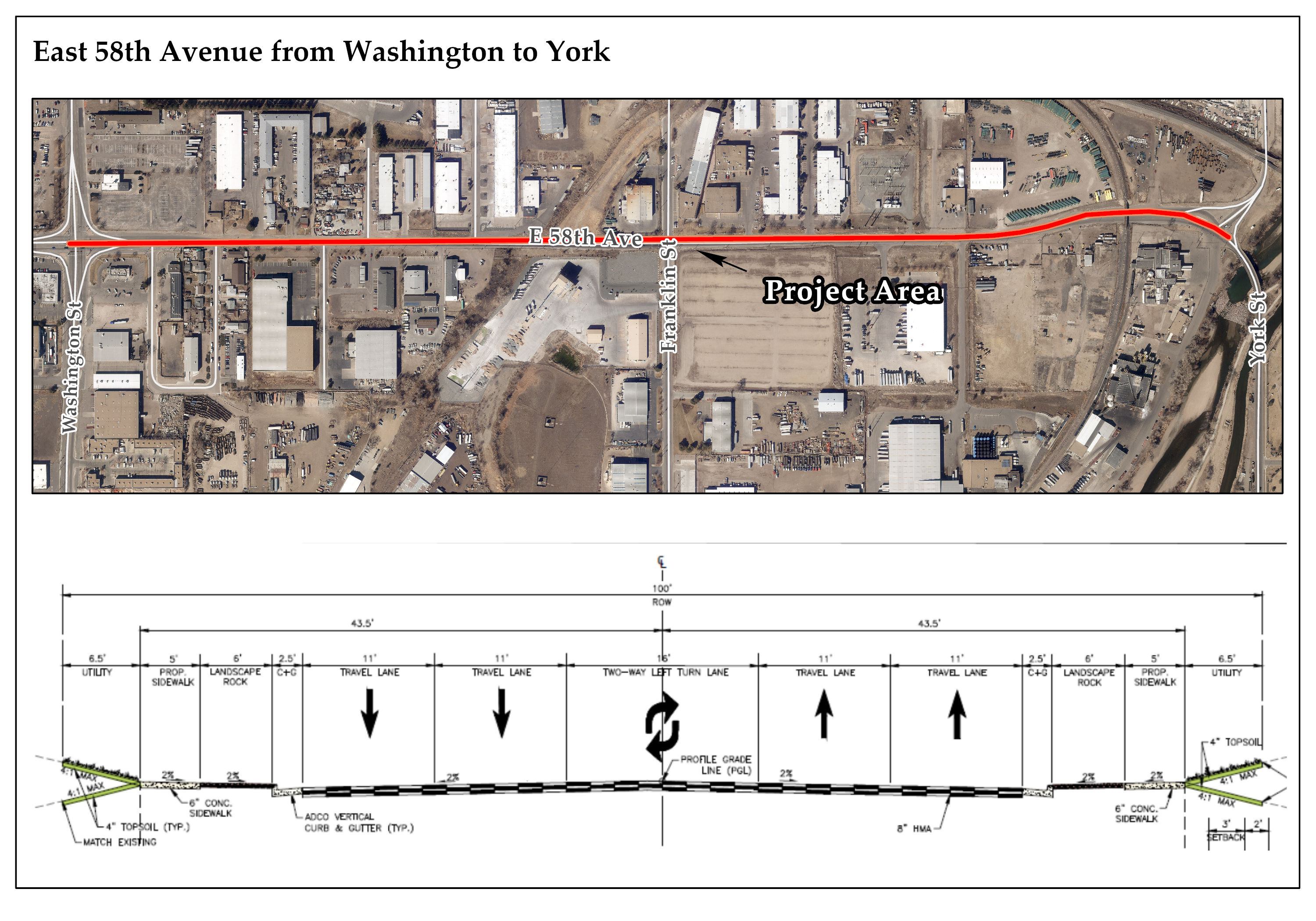 Project Update
Design Phase is currently over 80% complete and anticipated to be finished 2nd quarter 2021.
ROW acquisition is under way and currently 70 percent complete.
Project is anticipated to be advertised for construction in 3rd quarter 2021 to be completed in 2022.
Contact Information
Adams County Public Works (Russell Nelson, Project Manager)
Email | 720.523.6875