Project Overview
Adams County plans to improve Dahlia Street between SH 224 and I-76. The project consists of:
Widening/reconstructing to three lanes, add bicycle lanes on-street, install curb and gutter, sidewalks, and ADA ramps
Collaborate with CDOT to improve the intersection at SH 224 and Dahlia Street with an upgraded traffic signal
Improve drainage systems with a storm sewer trunk line from SH 224 to the Dahlia Outfall
Safety improvements
Install street lighting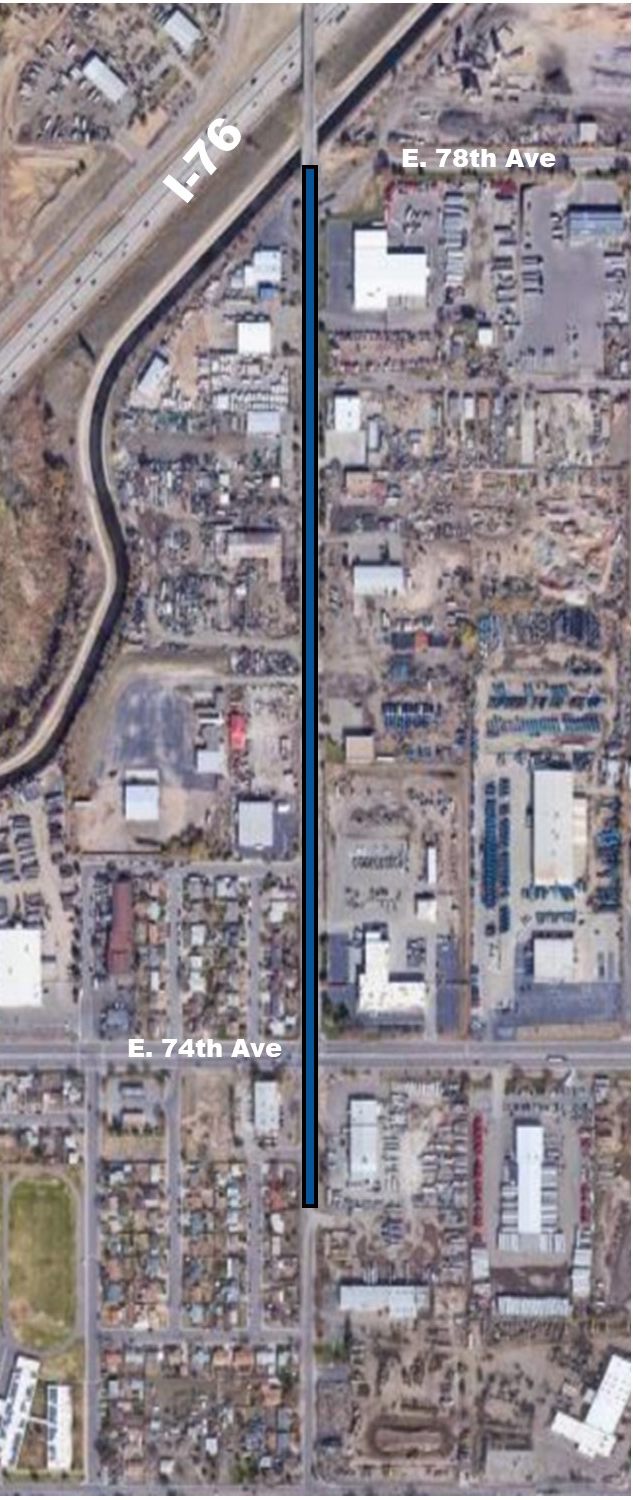 Project Update
Week of Nov. 21-27
Daytime working hours will be 8 a.m. – 4:30 p.m. Monday through Wednesday. Please note the following traffic considerations:
Shoulder closures on the corner of 74th and Dahlia Monday through Friday
Temporary one-lane road northbound STA 19+20 to STA 27+20 Monday through Wednesday
Temporary one-lane road southbound STA 31+20- to STA 34+00 Monday through Wednesday
FLAGGERS WILL BE PRESENT Monday-Wednesday- Please use caution driving through the work area when crews are present
Although crews will not be working on Thursday and Friday in observance of Thanksgiving, please comply with all road signs and posted traffic speeds.
Detour Options

Trucks are to use US 85 or Washington Street until further notice
Contact Information
Adams County Public Works
Jennifer Shi, Project Manager
720.523.6875