District 1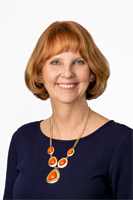 EVA J. HENRY, 2013-present
Commissioner Eva J. Henry grew up in Adams County and raised her children as a single parent. She knows what it means to overcome challenging situations. Commissioner Henry is a strong proponent of efficient human services to meet the needs of our residents and decreasing poverty through job and housing support.
Commissioner Henry has championed social justice through an investment of a modern facility, consolidating all human services agencies into the Pete Mirelez Human Services Center where residents can conveniently access services in a single location. She also championed the addition of community nonprofits and a partnership with the Adams County Treasurer to expand the services provided at the Human Services Center. The move to the current Human Services Center left a large building vacant. Commissioner Henry helped leverage a partnership to transfer the deed to Unison Housing Partners, now called Maiker Housing Partners. Renovations to this building will conclude in an affordable housing complex to meet the needs of tiered aging populations.
Commissioner Henry currently serves on the following boards/committees: Denver Regional Council of Governments (DRCOG), Boundary Control Commission, Adams County Economic Development (Executive Committee), Housing Authority, and Airport Coordinating Committee. While Commissioner Henry's children are now grown, she is a constant supporter of community involvement and continues her goal to develop opportunities to boost social justice, amplify opportunities, and protect families.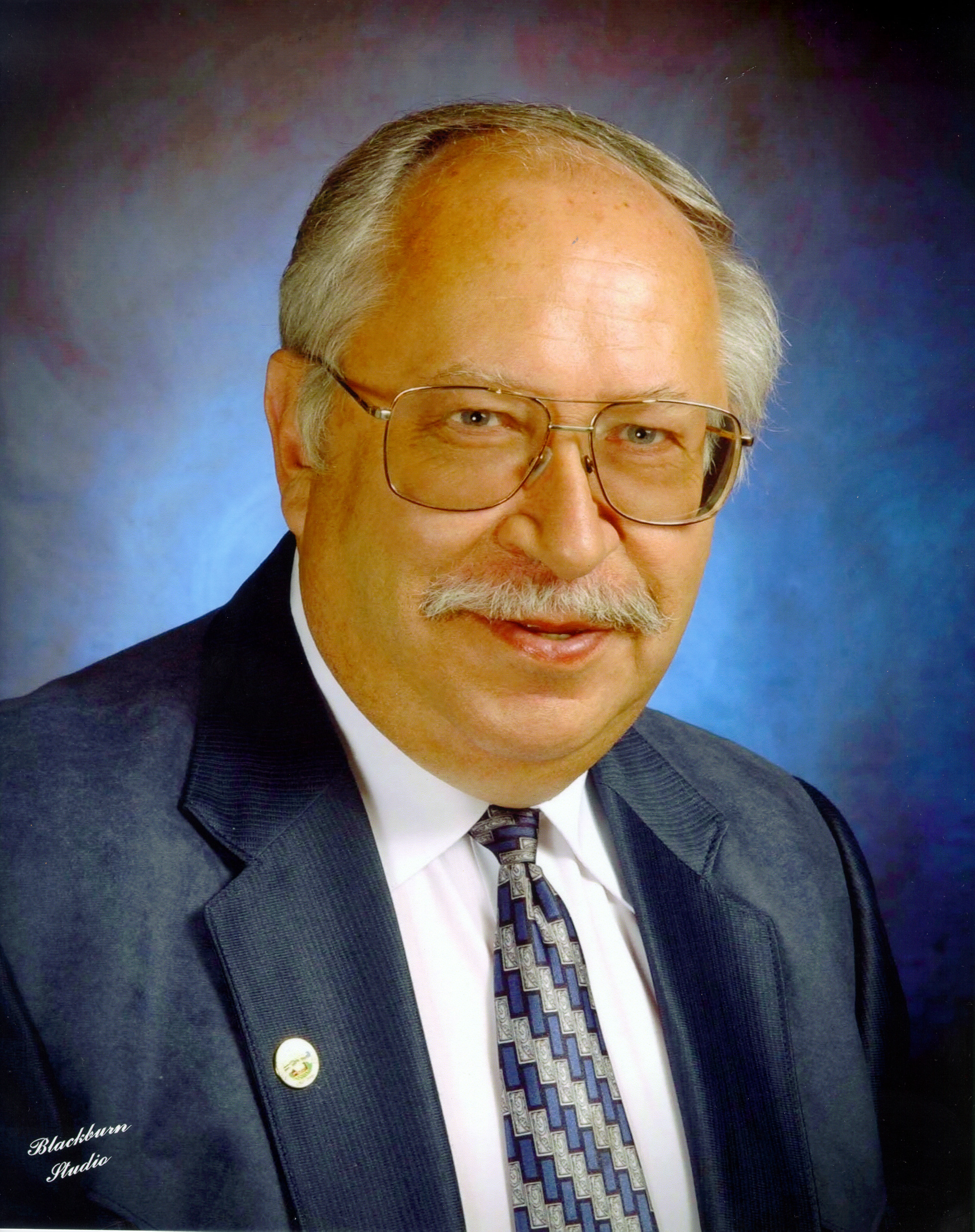 W.R. "SKIP" FISCHER, 2005-2013
Commissioner Fischer focused primarily on water issues during his tenure on the BOCC.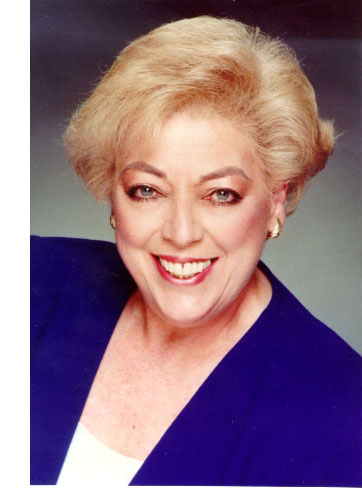 ELAINE T. VALENTE, 1989-2005
Commissioner Valente served four terms on the Board. She was born on April 1, 1941, and was 47 when she took office. She died on Aug. 19, 2007, after leaving office.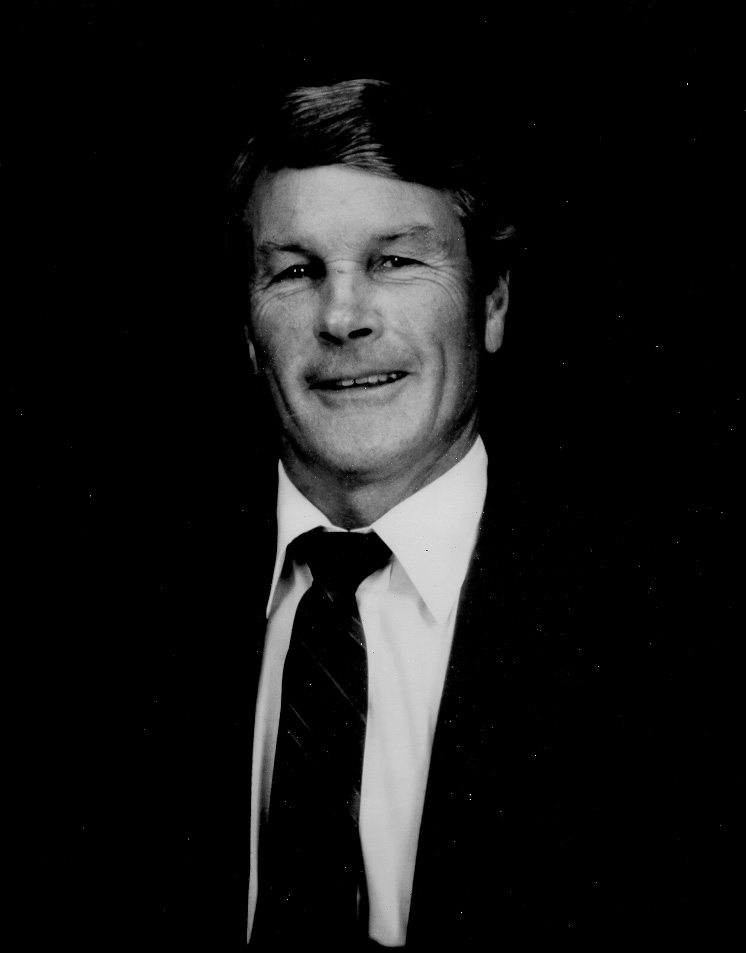 LEO YOUNGER, JR., 1981-1989
Commissioner Younger was born on Jan. 1, 1934, and was 46 when he was elected in 1980. Records show he died in October 2004. The commissioner lived in Henderson for most of his life.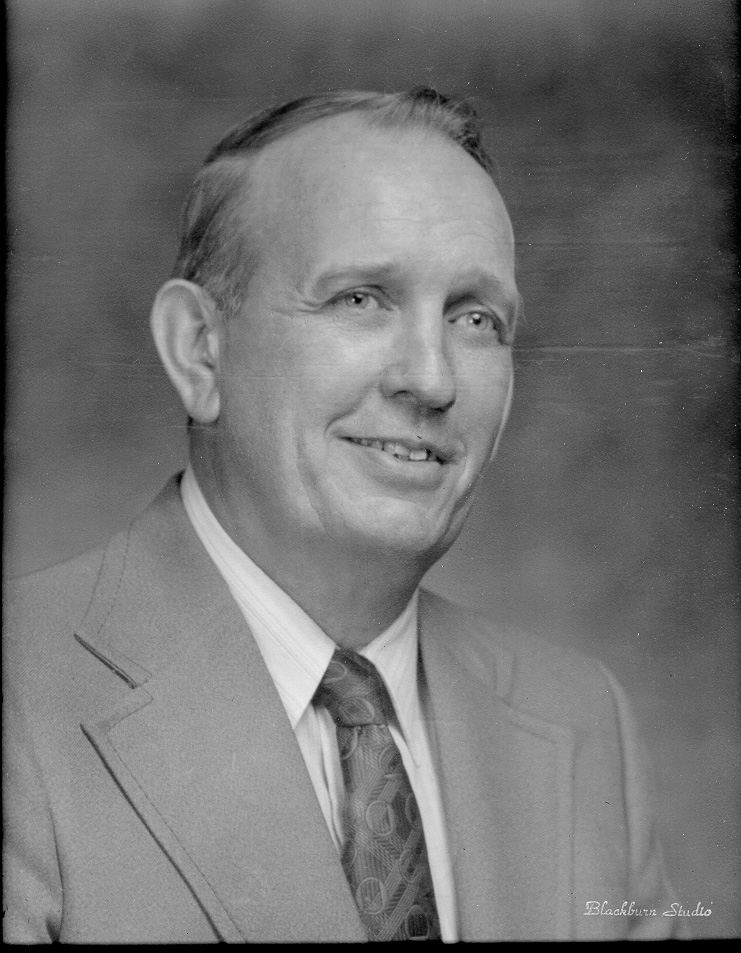 ED HARSHBARGER, JR., 1980-1981
Commissioner Harshbarger was appointed in February 1980 to fill the seat after Commissioner Campbell's death.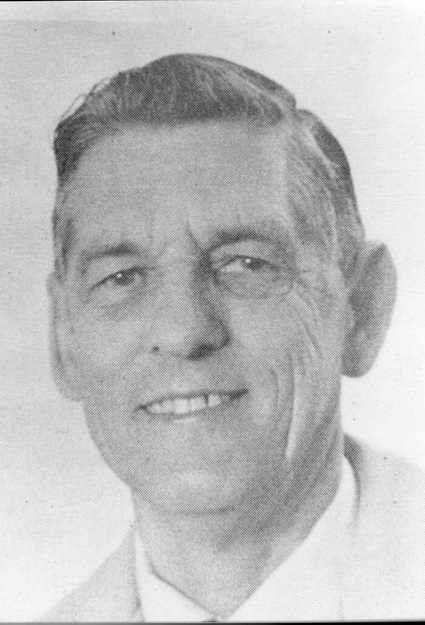 JOHN G. CAMPBELL, 1975-1979
Commissioner Campbell was appointed to this seat after Commissioner Anderson's resignation. He passed away in December 1979 while in office.
RALPH ANDERSON, 1973-1975
Commissioner Anderson was born in 1926, making him 56 when he was elected to the BOCC. He resigned in 1975 and was replaced by John Campbell.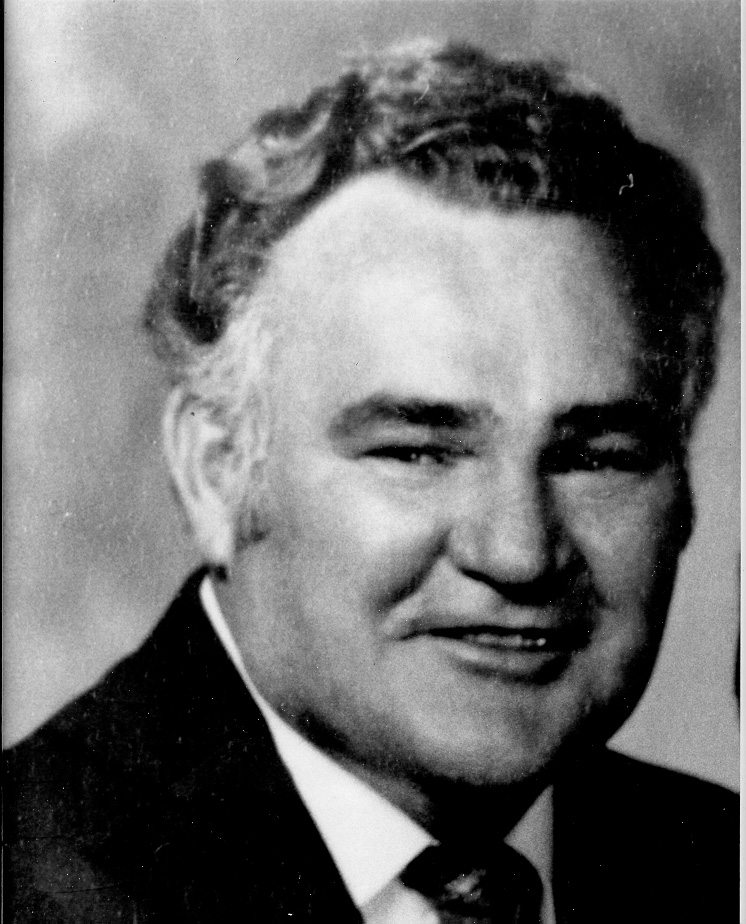 GLEN LANCASTER, 1969-1973
Commissioner Lancaster was born on July 23, 1930, making him 38 when he assumed office. He was buried in Mount View Cemetery in Bennett in 2002.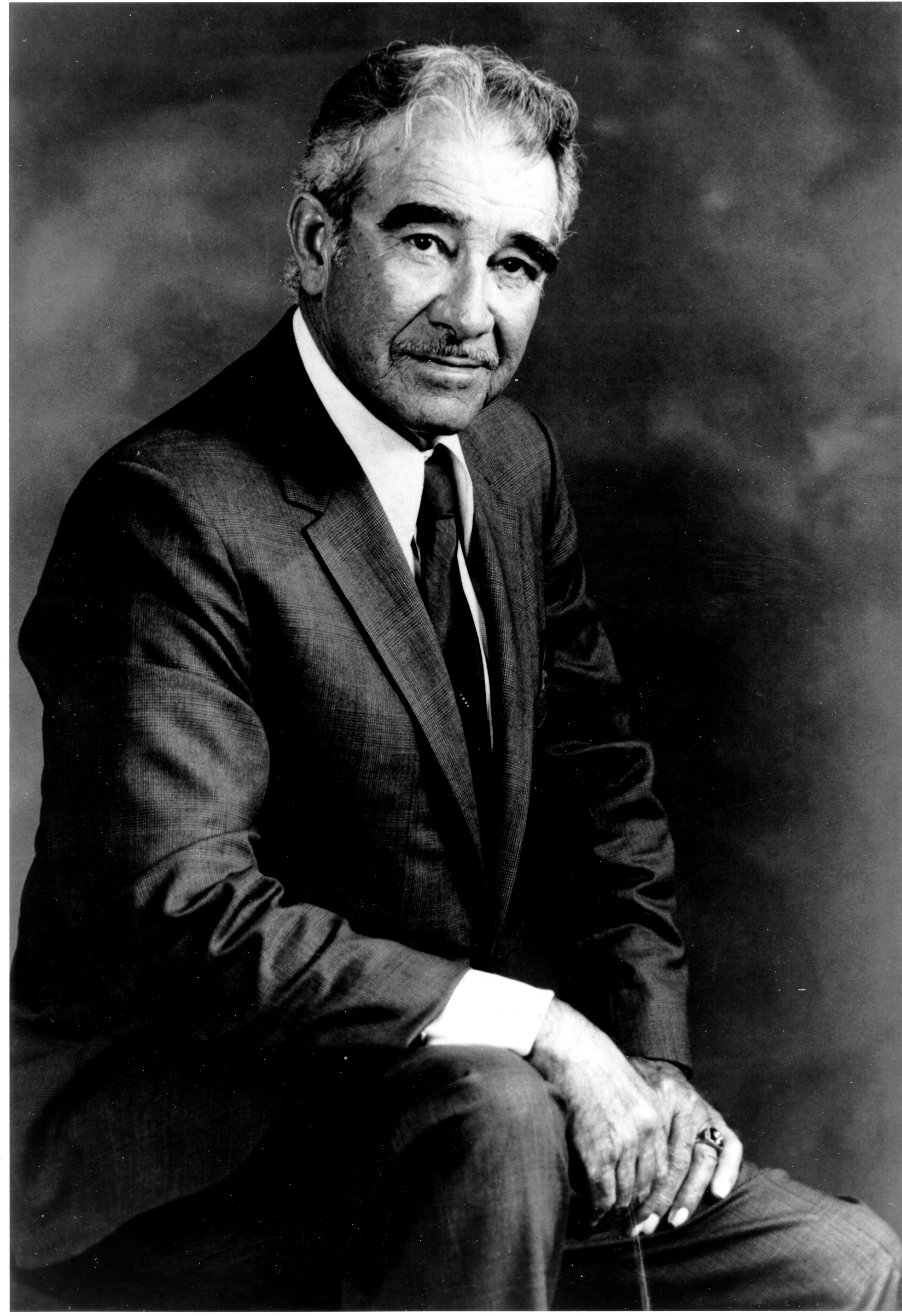 DEL J. CIMYOTT, 1949-1969
Commissioner Cimyott served five terms on the BOCC. He was born in October 1910 and is buried in Brighton.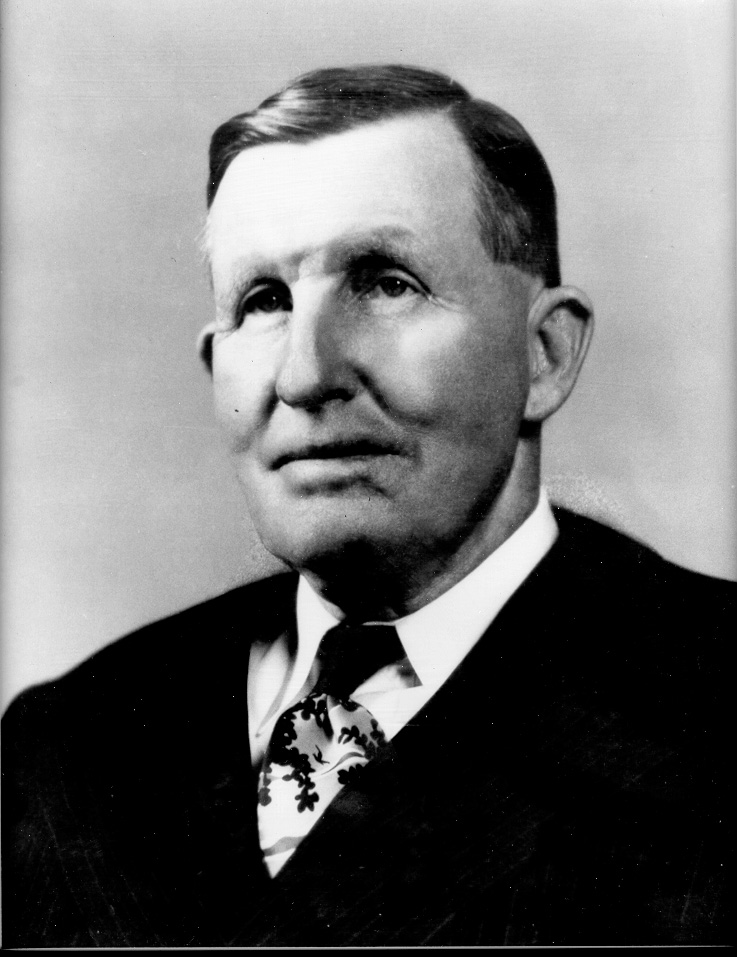 HARRY C. FLANDERS, 1945-1949
Commissioner Flanders was born in 1883. He previously served as Commissioner for District 1 from 1917-1925.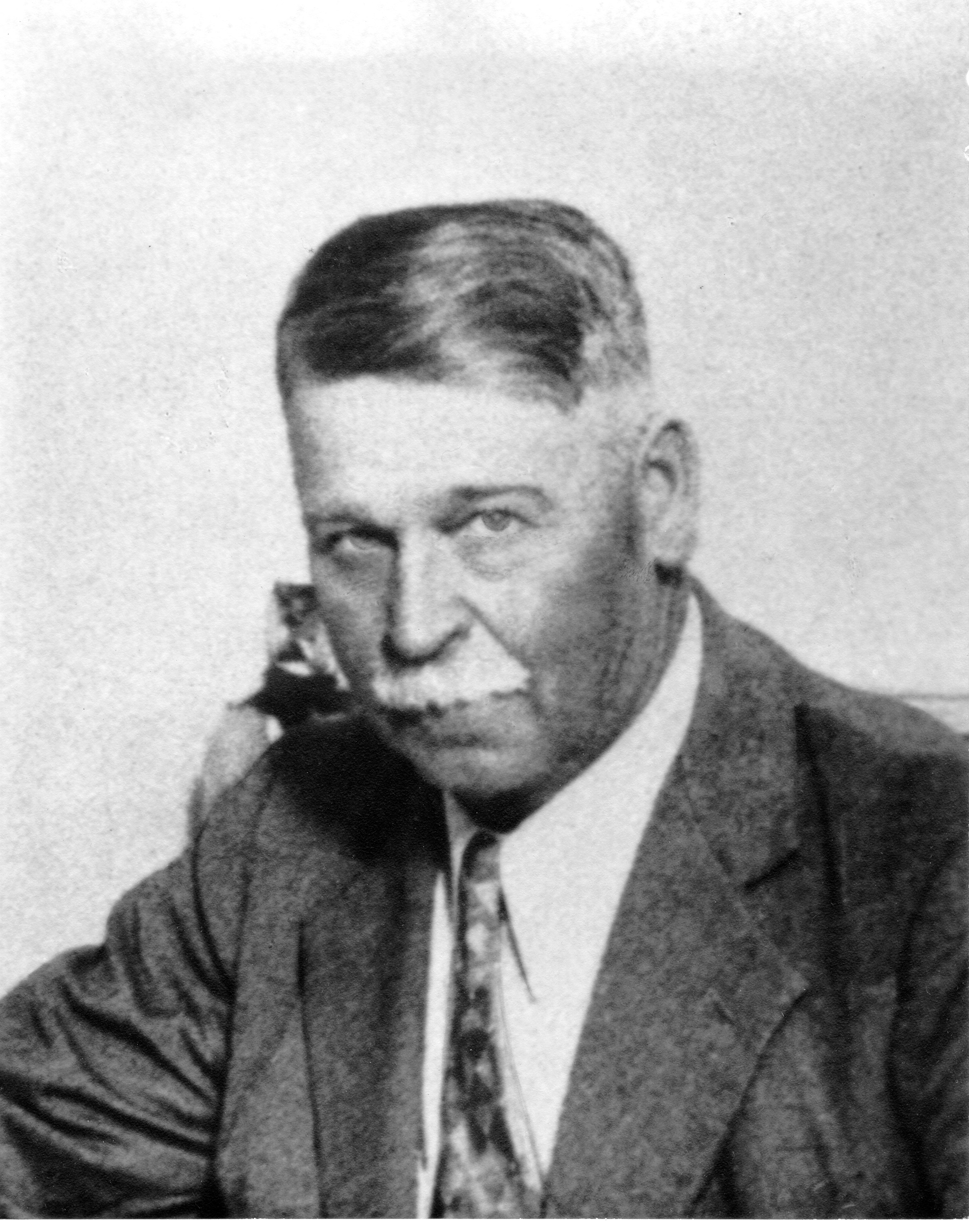 GEORGE A. WELSH, 1933-1945
Commissioner Welsh was born in 1873 and was 59 when he took office. He had three children: Eunice, Lanora, and Ruth.
H. L. PRATHER, 1925-1933
Commissioner Prather was born in 1875 and was 39 when elected. He was a farmer in Bennett.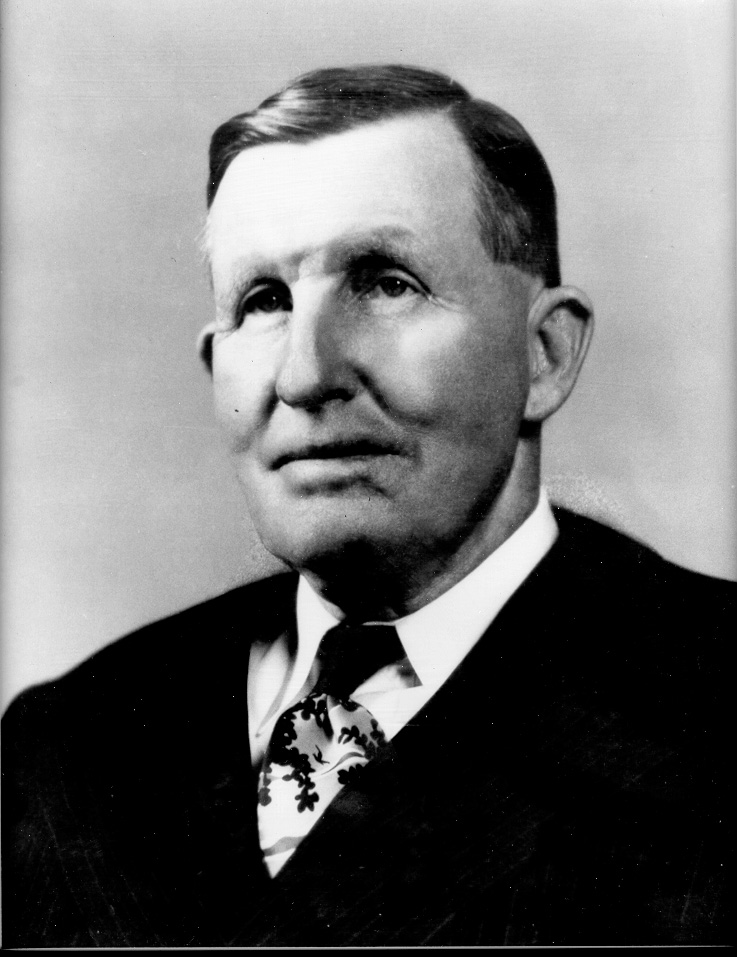 HARRY C. FLANDERS, 1917-1925
Commissioner Flanders was born in 1883 and was 33 when he first assumed office. He was married at 21 in Longmont. He later served as Commissioner for District 1 from 1945-1949.
W. F. DOSS, 1913-1917
Commissioner Doss was a member of the Saddle Breeders Horse Association.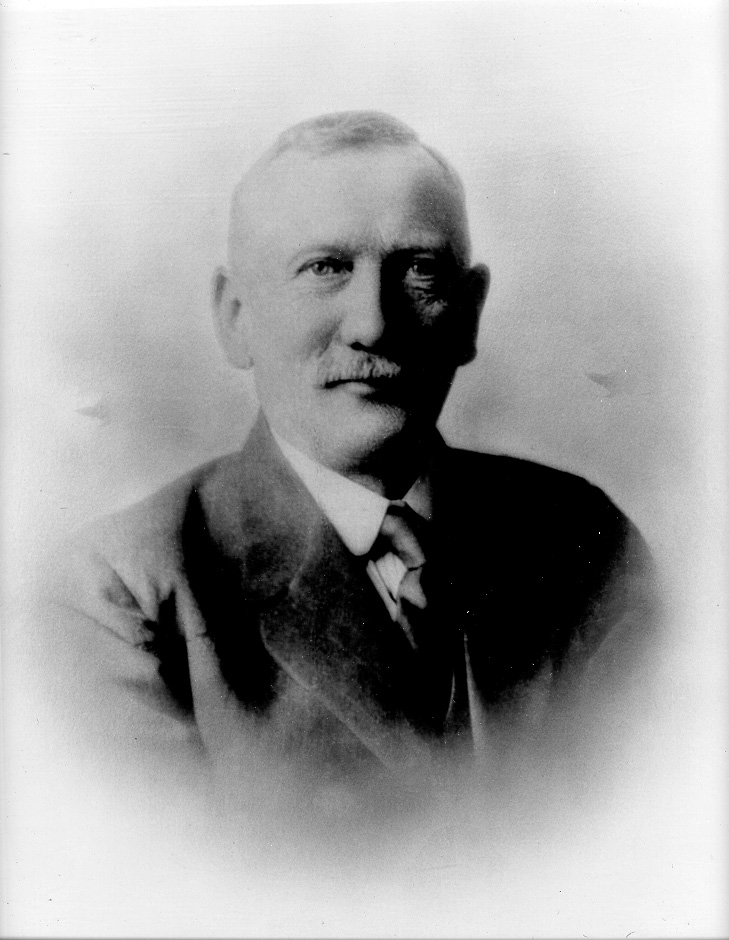 HENRY NORDLOH, 1909-1913
Commissioner Nordloh was born in the 1860s and married his wife Katie Amelia Mack in March 1885.
T. J. O'REILLY, 1906-1909
No information available on Commissioner O'Reilly.
A.H. PACKARD, 1904-1906
No information available on Commissioner Packard.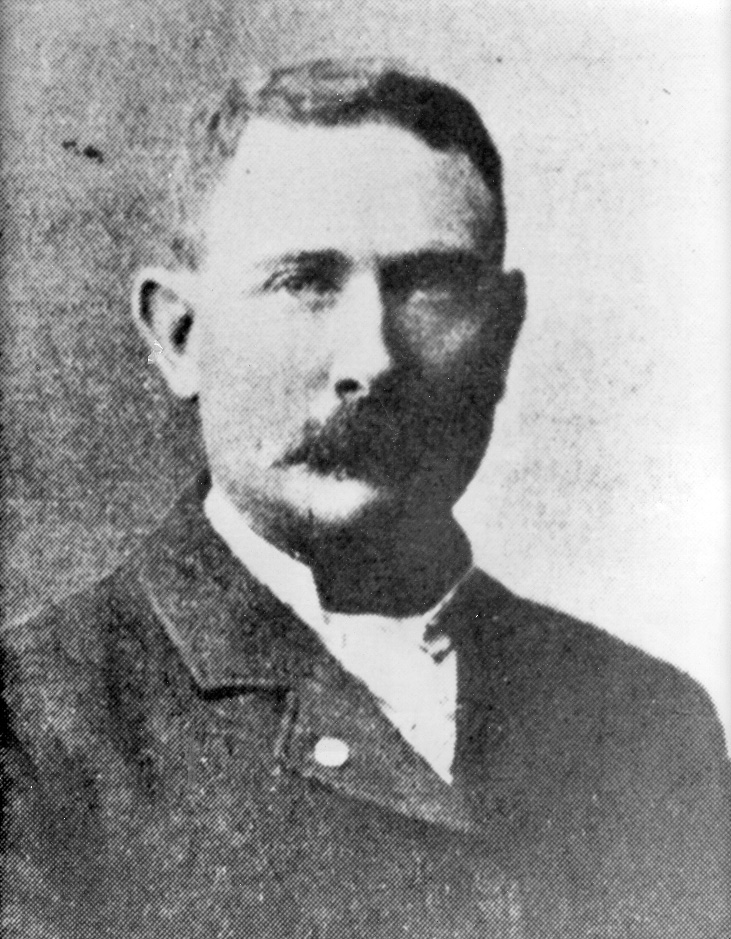 JOHN BENBOW, 1902-1904
Commissioner Benbow was appointed as the first commissioner for District 1 by then-Governor J.B. Orman, and the first meeting was Dec. 4, 1902 at the Town Hall in Brighton. Benbow's successor, A.H. Packard, sued him for trying to sabotage Packard's tenure as county commissioner. Benbow was fined $500, equivalent to $15,000 today, and a few of his associates went to jail.
District 2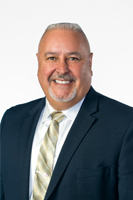 CHARLES "CHAZ" TEDESCO, DISTRICT 2, 2013-PRESENT
After serving honorably in the United States Navy, Commissioner Tedesco honed his craft as a Master Mechanic for 23 years. He is a member of the United Steelworkers Union and was elected president of United Steelworkers in 2005, a title proudly held until 2013.
Commissioner Tedesco has been a consistent voice on the Board of Commissioners, influencing policy, strengthening proactive government, and protecting our vulnerable residents. He has championed Homes for Hope, an innovative program for emergency foster care for children in Adams County ages 0-18. Commissioner Tedesco also serves as vice-chair of the Former Foster Care Youth Steering Committee for the State of Colorado, where he shares process and program improvements to the benefit of all counties.
Commissioner Tedesco currently serves on the following boards/committees: Mile High Flood Control District, E-470 Authority, Airport Coordinating Committee, Adams County Youth Initiative, Aurora Economic Development Board of Directors, Veterans Advisory Commission, and Aerotropolis Regional Transit Authority. Commissioner Tedesco works to foster regional partnerships to leverage economies of scale, secure infrastructure, and build sustaining relationships across the county and the state.
Commissioner Tedesco also derives motivation from his former service with the United States Navy to garner support for the veterans in Adams County. His leadership was instrumental in securing funds for Veteran Service Officers in the state budget, as well as in the formation of the Veterans Advisory Commission to address and work cooperatively with other county boards, councils, and staff regarding veterans' interests. These efforts continue to develop new working relationships for veterans, with veterans, and by veterans and their spouses with all other agencies within the county.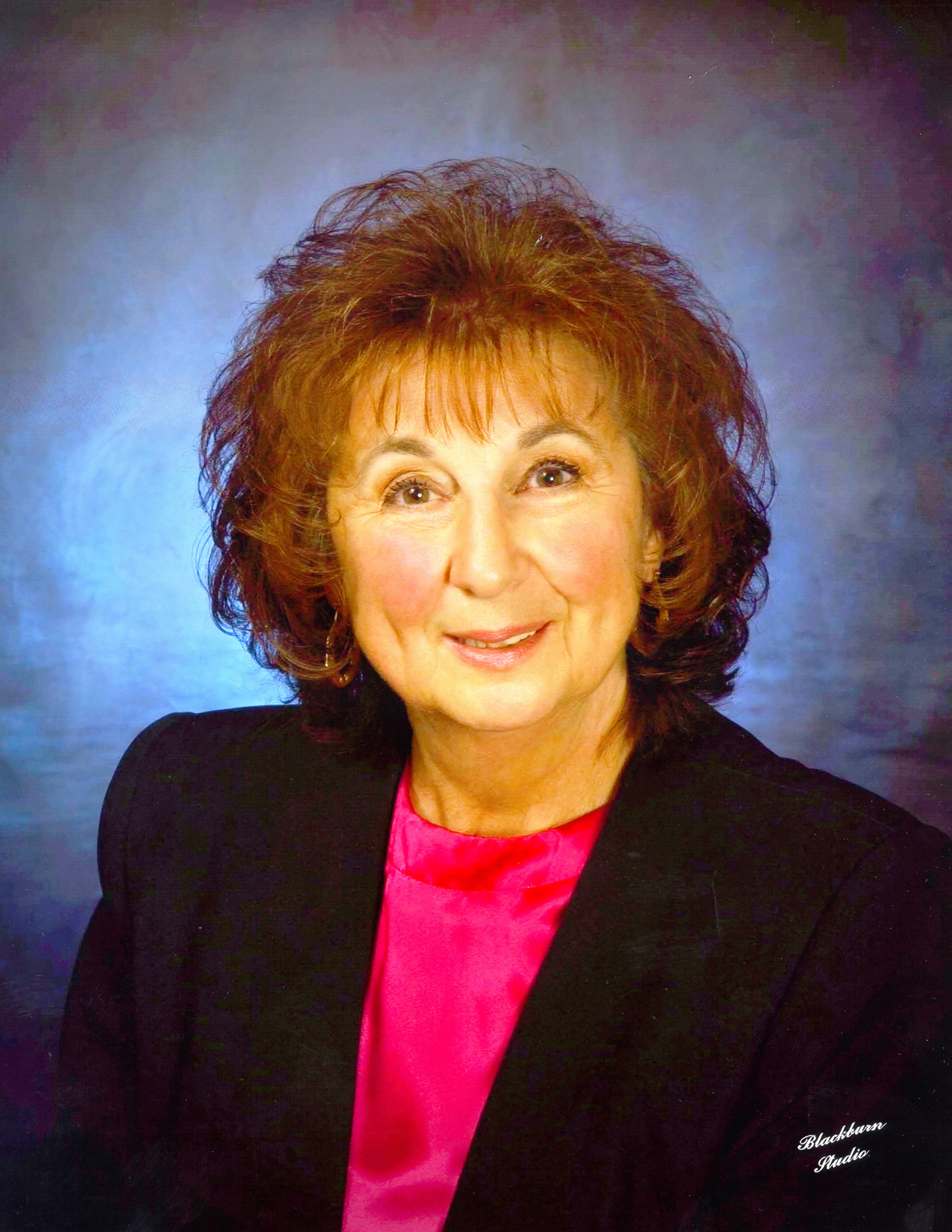 ALICE J. NICHOL, 2005-2013
Commissioner Nichol served two terms on the BOCC, being first elected in 2004 and re-elected in 2008. Commissioner Nichol's husband Ron also served on the BOCC in District 3 from 1983-1987.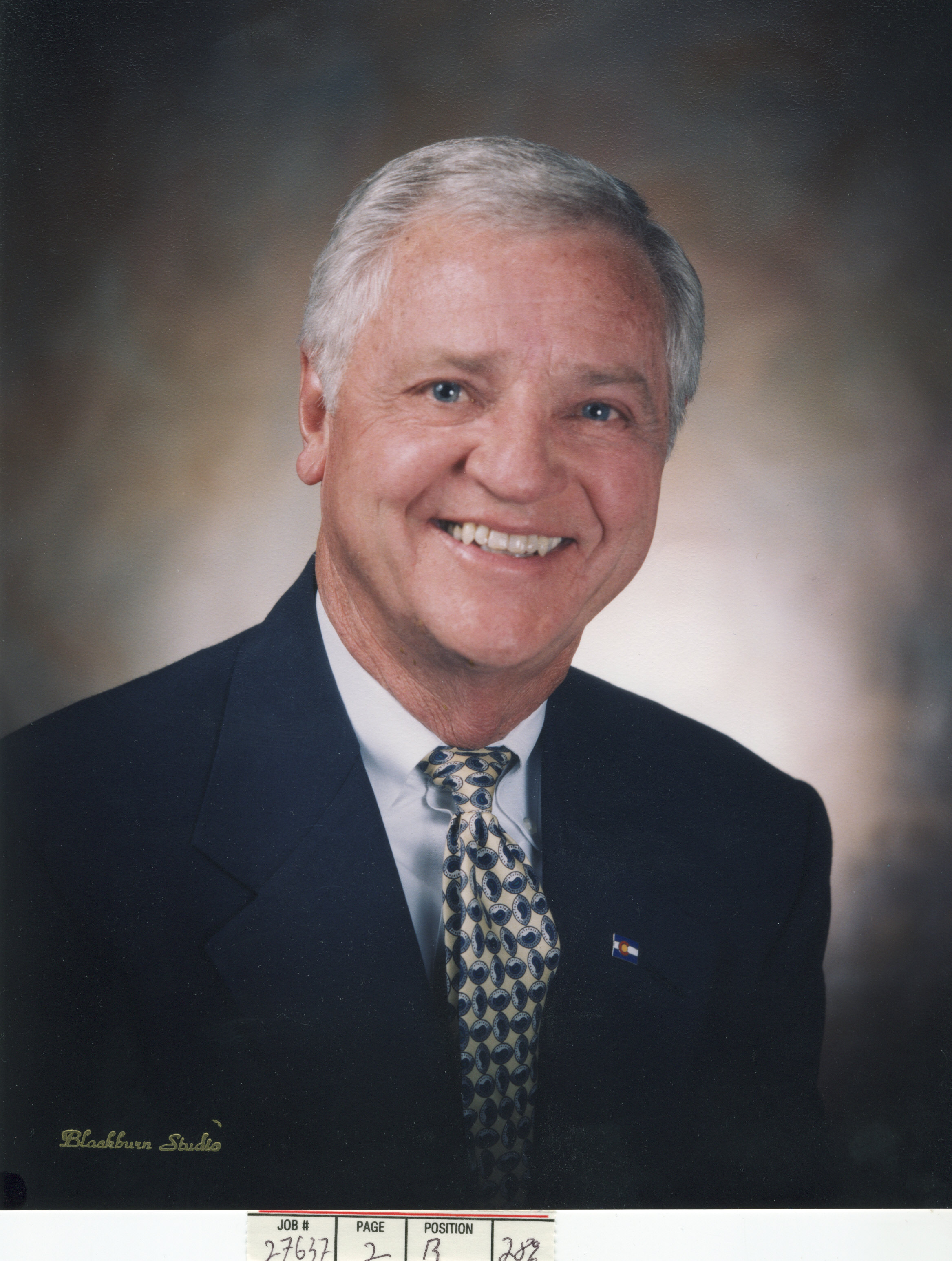 TED L. STRICKLAND, 1997-2005
Commissioner Strickland was born in September 1932 and died in March 2012. He served as the Lt. Gov. of Colorado from 1973-1975 under Gov. John D. Vanderhoof. He also served in both houses of the General Assembly and was Senate President.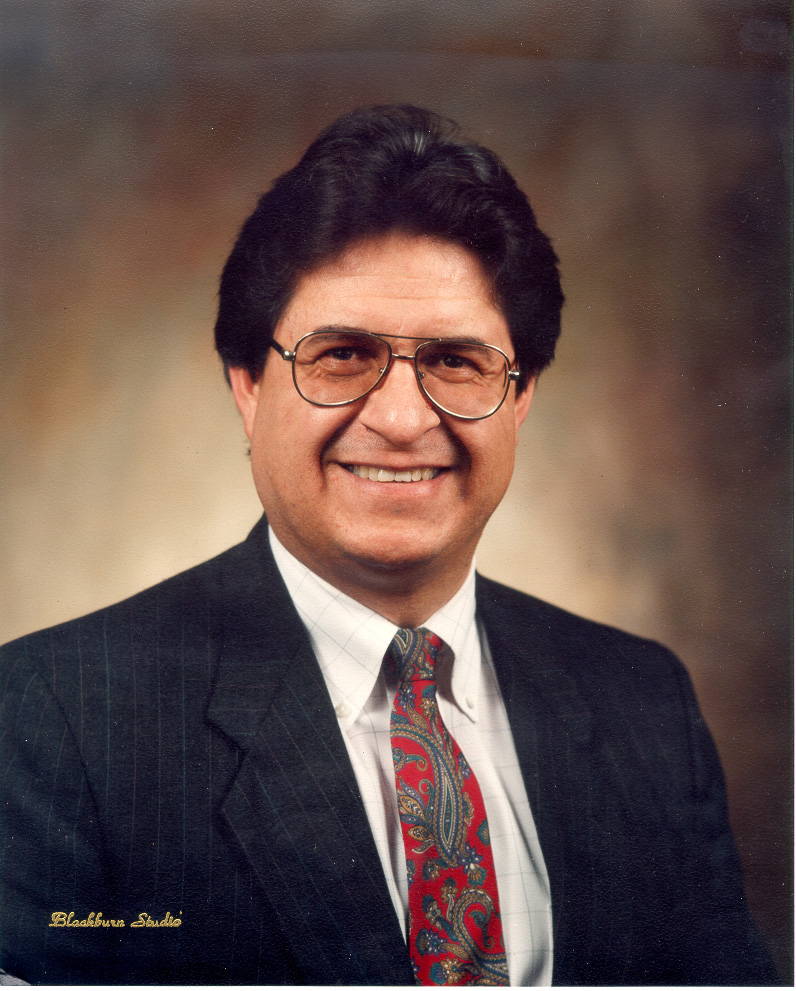 GUILLERMO DEHERRERA, 1993-1997
No information available.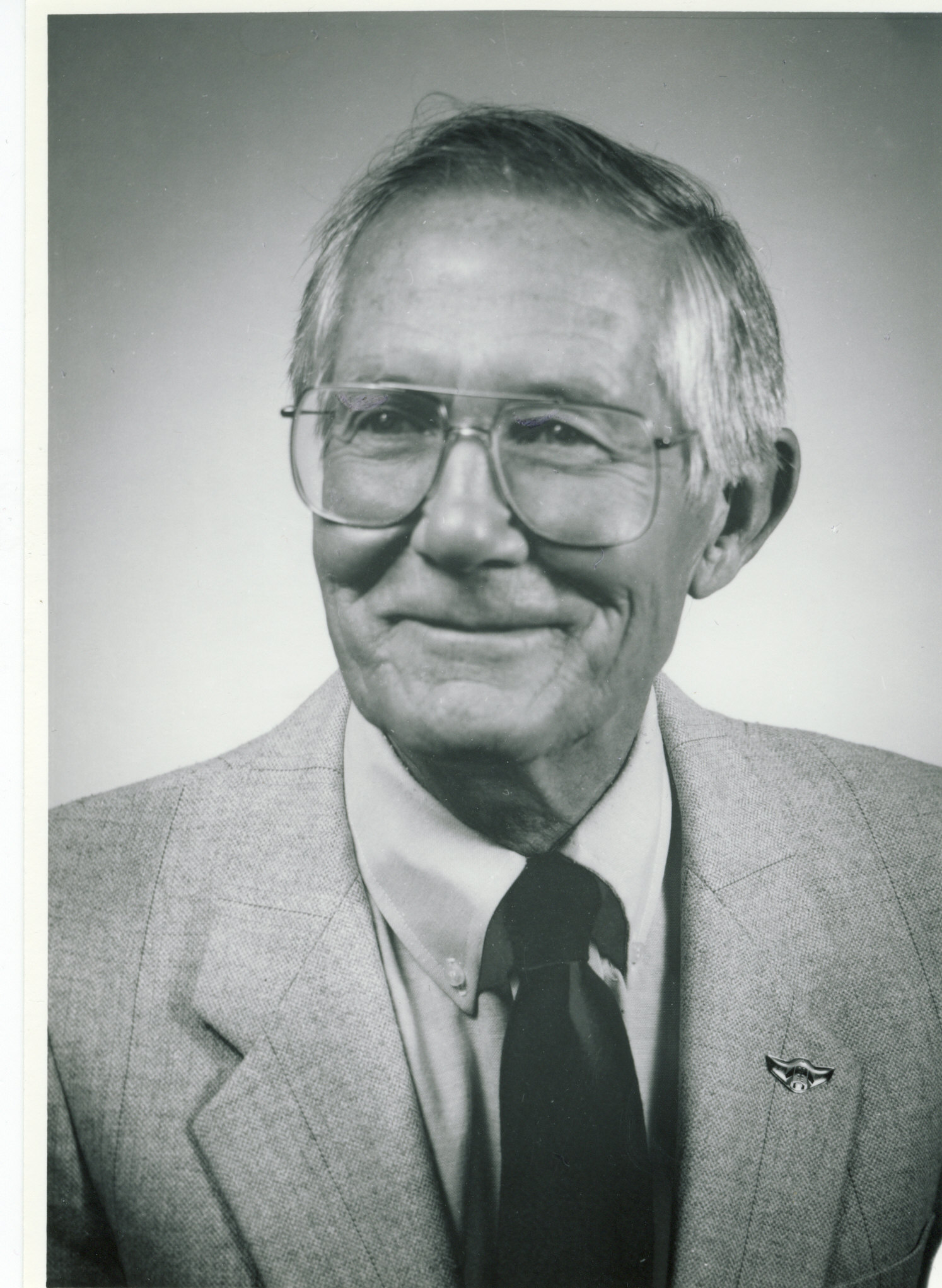 JAMES M. NELMS, 1989-1993
Born on May 6, 1923, Commissioner Nelms was 65 when he assumed office. Records show he was living in Brighton at the time of the last census.
STEVEN E. CRAMER, 1981-1989
Commissioner Cramer was a broker and is still in the real estate business. Records show he's in his late 60s.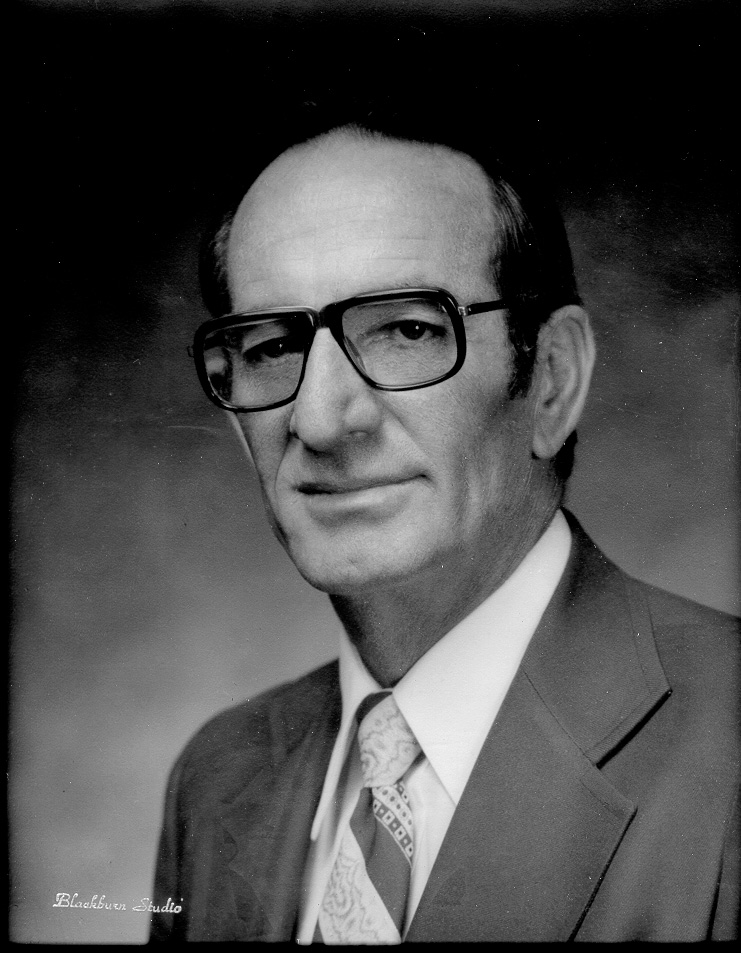 W.H. "BIM" EPPINGER, 1980-1981
Commissioner Eppinger was the son of William Eppinger, who previously served as county commissioner in District 3 from 1947-1963. He replaced Commissioner Mirelez, who resigned from office, in February 1980.
PETE M. MIRELEZ, 1975-1980
Commissioner Mirelez hailed from Thornton and died at 76. Mirelez served as Adams County's first Director of the War on Poverty Program and was named Regional Director of the California Migrant Council in 1968. In 1972, Mirelez was named the National Director of the Office of Economic Opportunity Migrant Division in Washington, D.C., before becoming an Adams County Commissioner. Mirelez was appointed to the BOCC in 1975, and during his time as a Commissioner, an edition of the Brighton Sentinel named him as one of the most influential people in Adams County. He resigned from the board in February 1980. Given his influential stature, the Human Services Building in Westminster is named after Mirelez, to carry on his legacy by serving our community to the highest standards.
JERRY GRANT, , 1973-1975
Commissioner Grant was born on Dec. 25, 1938, and was 34 when he was elected in 1972. He resigned from the BOCC in 1975.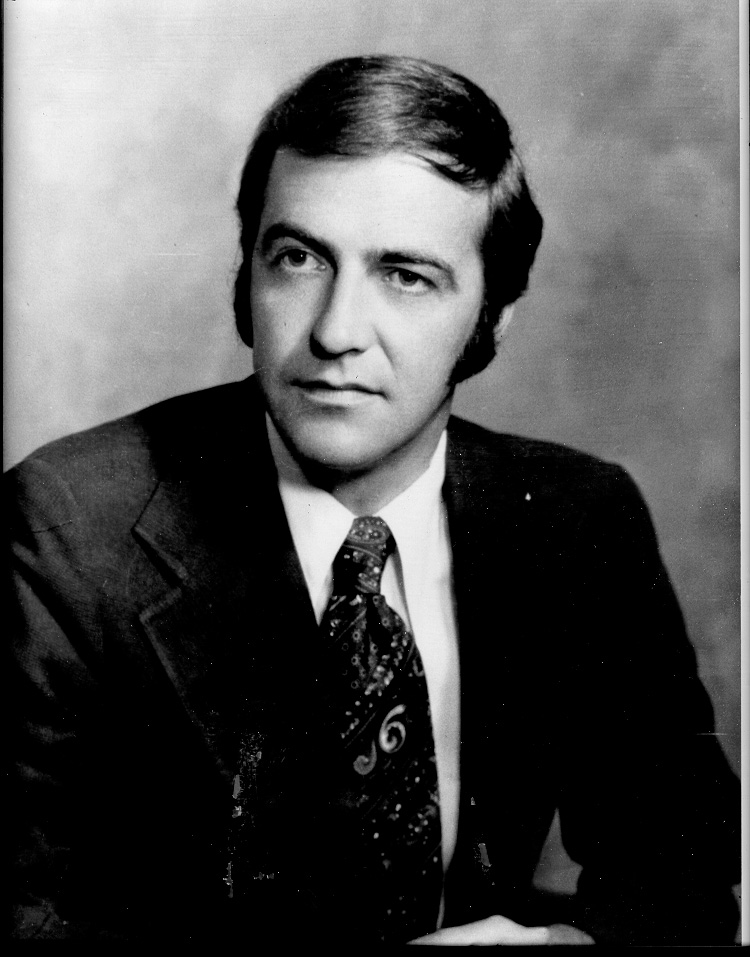 DAVE CRAN, 1971-1973
Commissioner Cran was appointed to the BOCC on Oct. 26, 1971, after the death of Commissioner Waymire.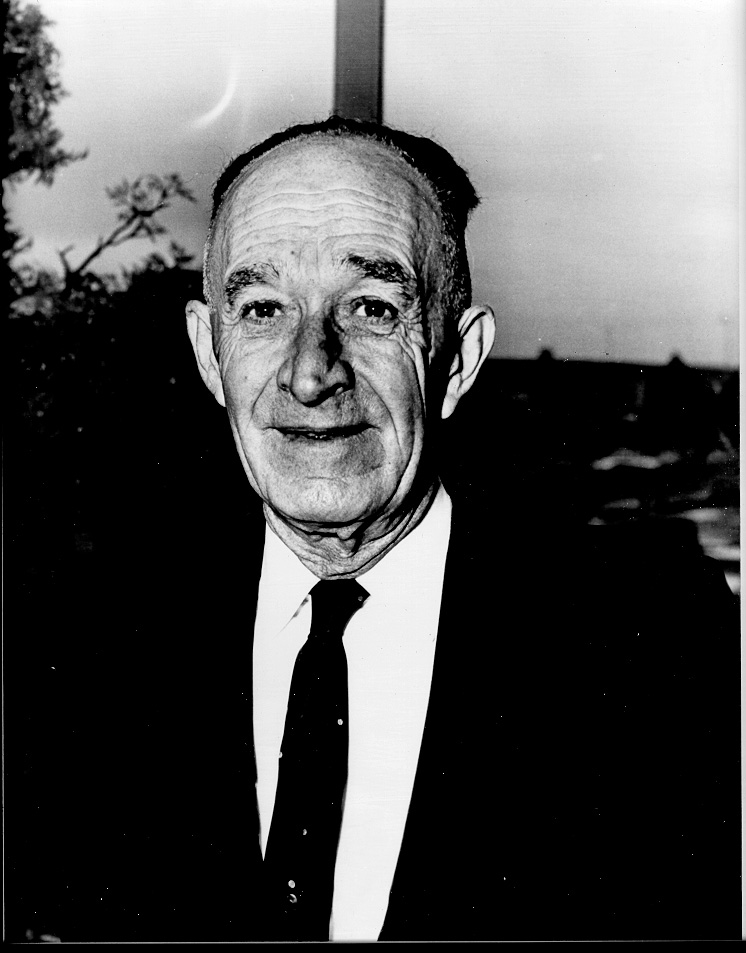 E.G. WAYMIRE, 1947-1971
Commissioner Waymire was born on Sept. 5, 1900, and was appointed to fill the seat in 1947 following Commissioner Kemp's death. Waymire served on the board until his death in 1971, when he was buried in the Elmwood Cemetery in Brighton, alongside many other commissioners. The Waymire Dome at Riverdale Regional Park is named for him.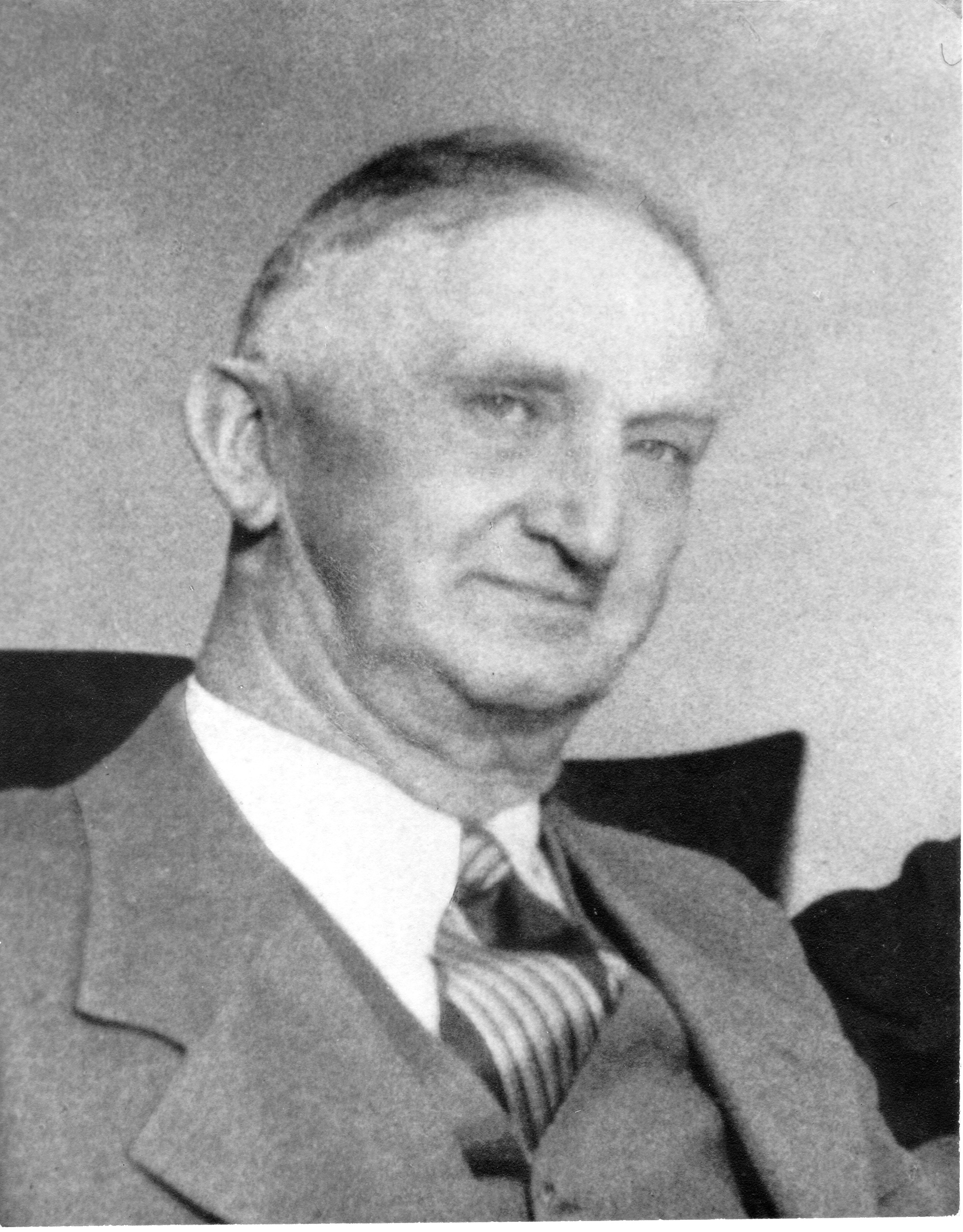 GEORGE S. KEMP, 1925-1947
Commissioner Kemp was born in 1872 in Wisconsin. He was a dairy farmer whose parents were born in England. According to census data, he owned his own home and was able to read and write. There was an election dispute in 1924, and Kemp and William Heebner both sat on the BOCC for several meetings but did not vote. The dispute was resolved in favor of Kemp, and he served on the BOCC until his passing in 1947.
H.G. TIFFANY, 1917-1925
No information available.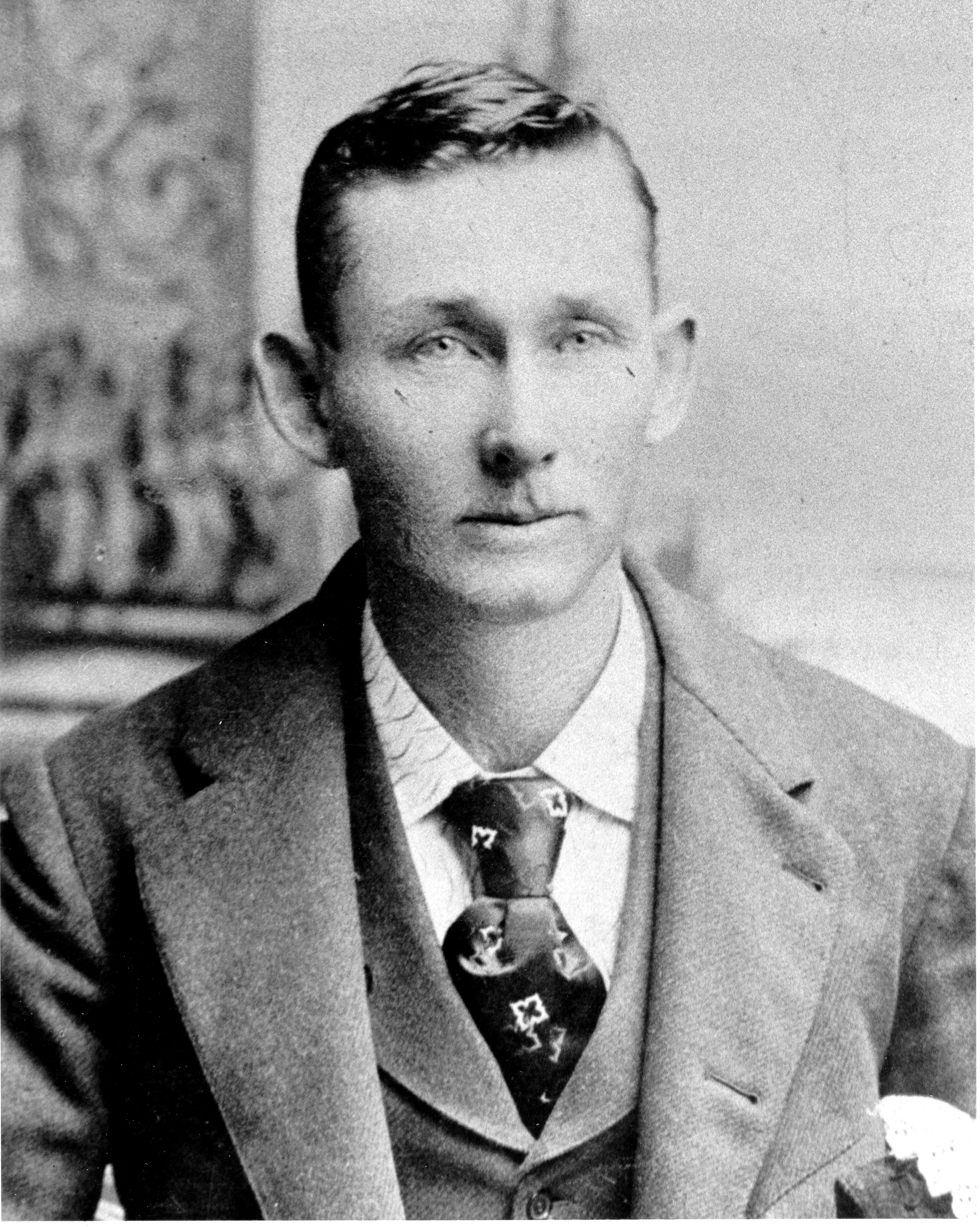 JOHN J. COFFEY, 1913-1917
Commissioner Coffey was born in 1864, making him 48 when he assumed office. He is buried in Brighton's Elmwood Cemetery with many other commissioners.
MARK M. MORRIS, 1909-1913
Commissioner Morris was born in 1872, making him 36 years old when he assumed office. He was a storekeeper who lived in Henderson with his wife, Pruda.
FRANK PURSE, 1905-1909
Commissioner Purse was born in April 1865 and was 39 when he assumed office. He was an Irish immigrant who was naturalized in Denver in 1889.
FRED P. WATTS, 1902-1905
Born in November 1861, Commissioner Watts was 41 when he assumed office. He was a farmer with land in Yuma, and his father was born in England. Watts was previously elected as Arapahoe County Commissioner for the Brighton district and retained his spot on the BOCC when Adams County was created in 1902. The first BOCC meeting was Dec. 4, 1902 at the Town Hall in Brighton.
District 3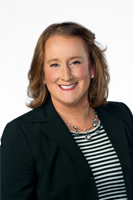 EMMA PINTER, 2019-PRESENT
Commissioner Emma Pinter is a qualified leader who has dedicated her life to public service, whether as an attorney working in legal aid clinics or serving on local boards and commissions. She is the daughter of an immigrant and granddaughter of union steelworkers whose leadership reflects working family roots. Commissioner Pinter has always loved the Colorado way of life. During college, she would drive to Colorado to work as a mountaineering guide. After finishing law school, she and her husband made Colorado their home, started a family, and founded a business in Westminster.
Elected to Westminster City Council in 2013, Commissioner Pinter served on the boards of the Youth Initiative of Adams County, Adams County Economic Development, and the Mile High Connects Advisory Board. She was selected as the "Woman of Metro North" in 2018 by the Metro North Chamber and the Colorado Women's Chamber.
Commissioner Pinter currently serves on the following boards/committees: Airport Coordinating Committee, North Metro Chamber Board of Directors, Criminal Justice Coordinating Committee, Metro Denver Economic Development Corp's Board of Governors, and Tri-County Health Department Board.
Commissioner Pinter believes we need more opportunities for everyone who lives in Adams County to have a chance to succeed and earn a good life.
ERIK HANSEN, 2011-2019
Commissioner Erik Hansen was elected in 2010 and re-elected in 2014 after serving as Mayor and City Council member in Thornton. He did not run for re-election in 2018. While serving on the BOCC, Commissioner Hansen focused on increasing transparency in Adams County government, reforming the county's ethics and purchasing policies, and advocating for equitable transportation funding for the county.
Commissioner Hansen was awarded a Gates Foundation Fellowship in 2011 to attend the Harvard Kennedy School's State and Local Government Executive program, received an A+ rating in 2012 and 2013 from the Sunshine Review for transparency on the Adams County website, and was recognized by the Metro Denver Economic Development Corporation for his work in 2012 for promoting what is now Colorado Air and Space Port.
Commissioner Hansen worked for numerous companies in the private sector in marketing and owned several small businesses. He received a Bachelor's degree in political science from Truman State University and a Master's degree in business administration from the University of Denver.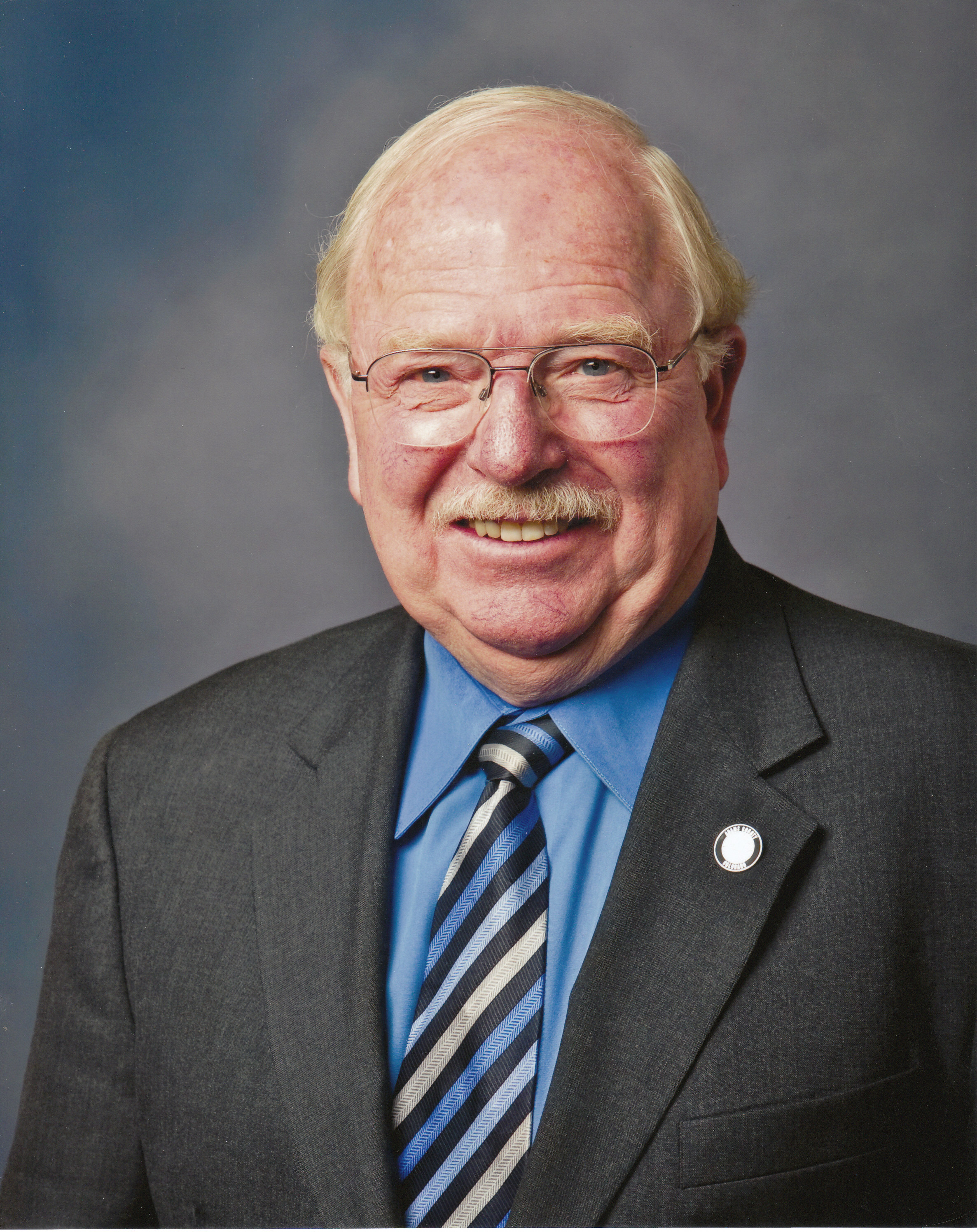 LARRY W. PACE, 2003-2011
Commissioner Pace came out strongly in The Denver Post advocating for lower compensation for elected officials. He lost his re-election bid in 2010 to Erik Hansen.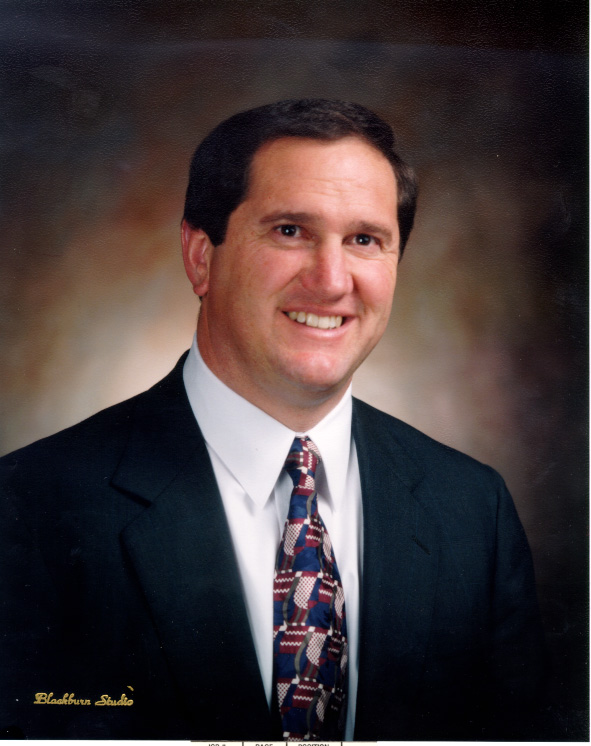 MARTIN J. FLAUM, 1995-2003
No information available.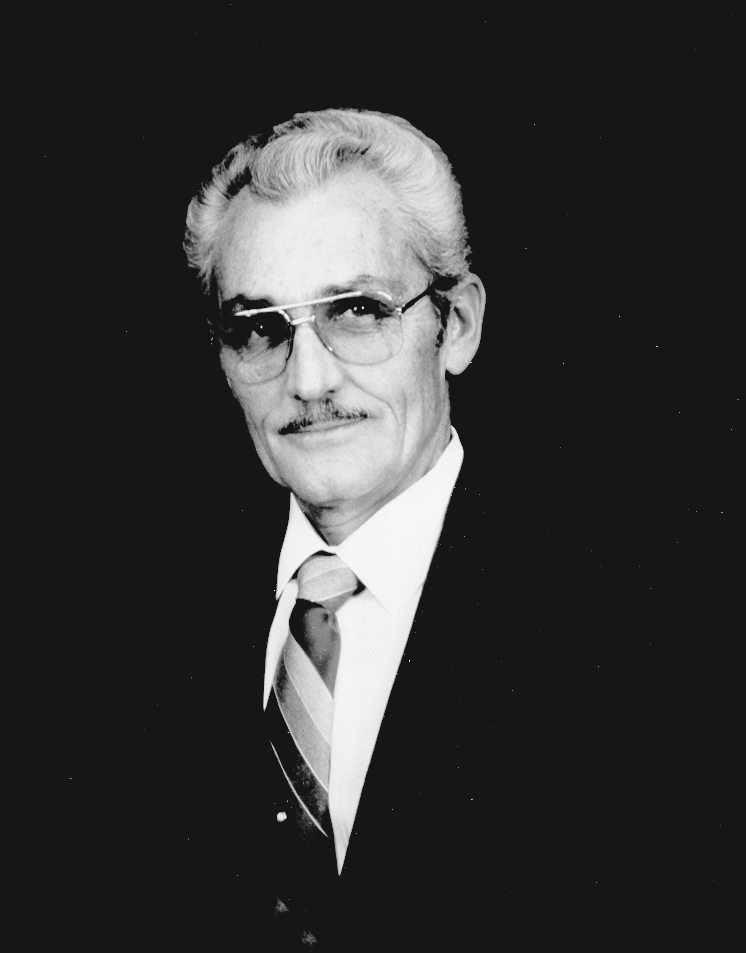 HAROLD E. KITE, 1987-1995
Commissioner Kite was born on July 2, 1933, and died in Adams County on July 4, 2009.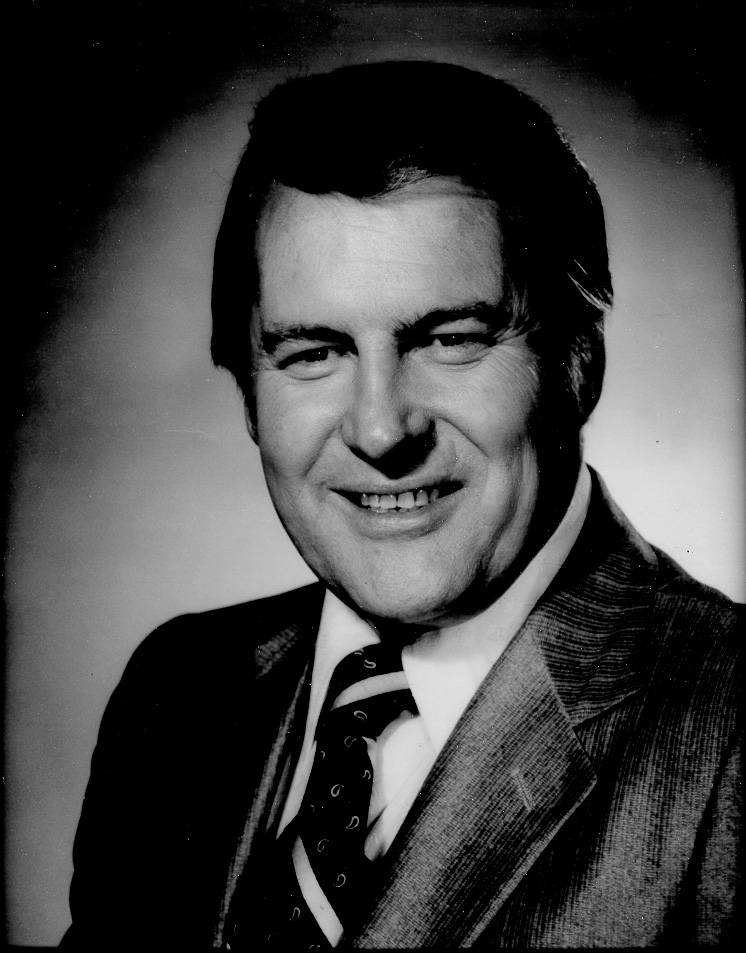 RON NICHOL, 1983-1987
Commissioner Nichol's wife Alice also served on the BOCC in District 1 from 2005-2013.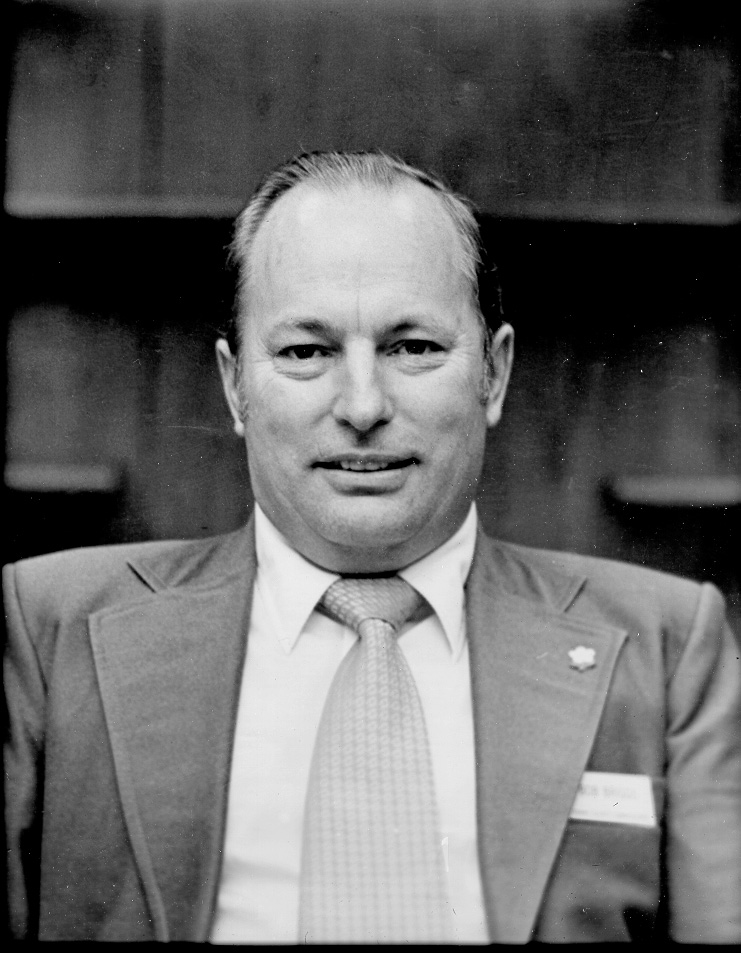 ROBERT A. BRIGGS JR., 1979-1983
Commissioner Briggs was born on April 30, 1930 in La Plata, Colorado, and he was 48 when he took office.
JAMES COVEY, 1975-1979
Commissioner Covey was born on Aug. 5, 1925, and died in Westminster in 2008.
JERRY YOST, 1967-1975
In addition to serving on the BOCC, Commissioner Yost was the chief probation officer for Adams County in 1961.
JOHN G. KEMP, 1963-1967
Commissioner Kemp was born on Nov. 12, 1909, in Denver, making him 53 when he assumed office. He lived in Irondale for most of his life.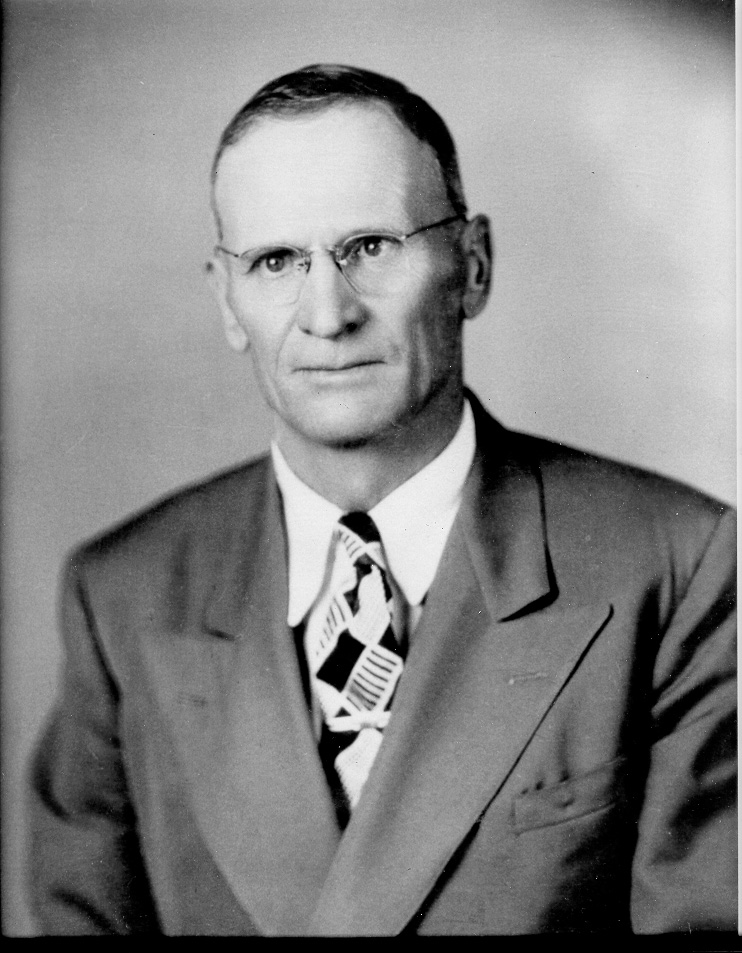 WILLIAM EPPINGER, 1947-1963
Commissioner Eppinger was born on Aug. 31, 1891, making him 55 when he assumed office. He had a son, W.H. "Bim" Eppinger, who would also become a county commissioner, serving District 2 from 1980-1981.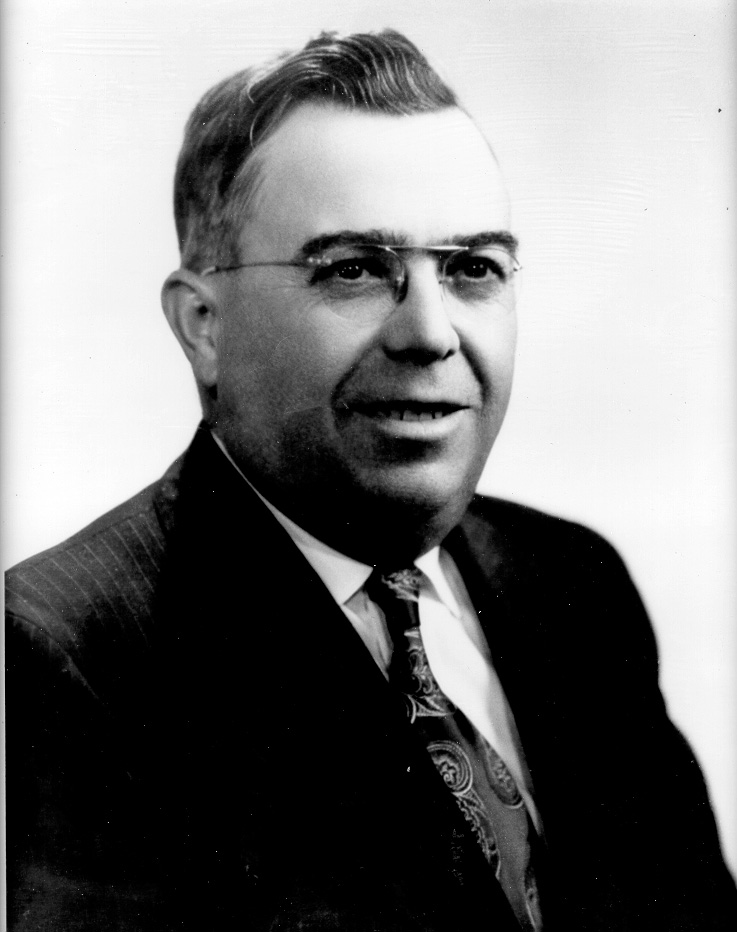 H. VANCE DEAKIN, 1943-1947
Commissioner Deakin was born in 1900 and was 42 when he was elected. He was a manager at an oil company and a wage class worker.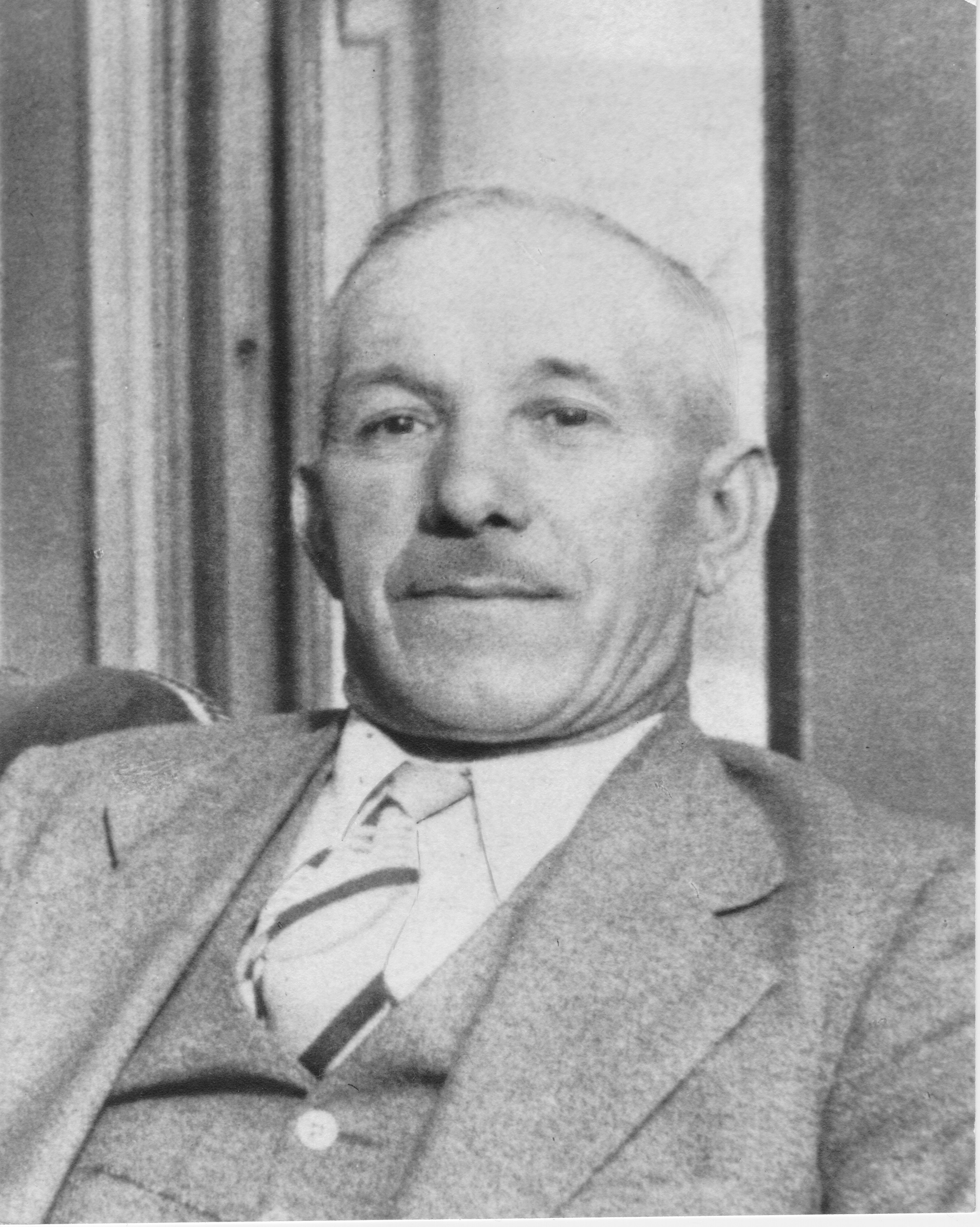 FRANK LARSON, 1935-1943
Commissioner Larson was born on June 5, 1885. He was 49 when he was elected.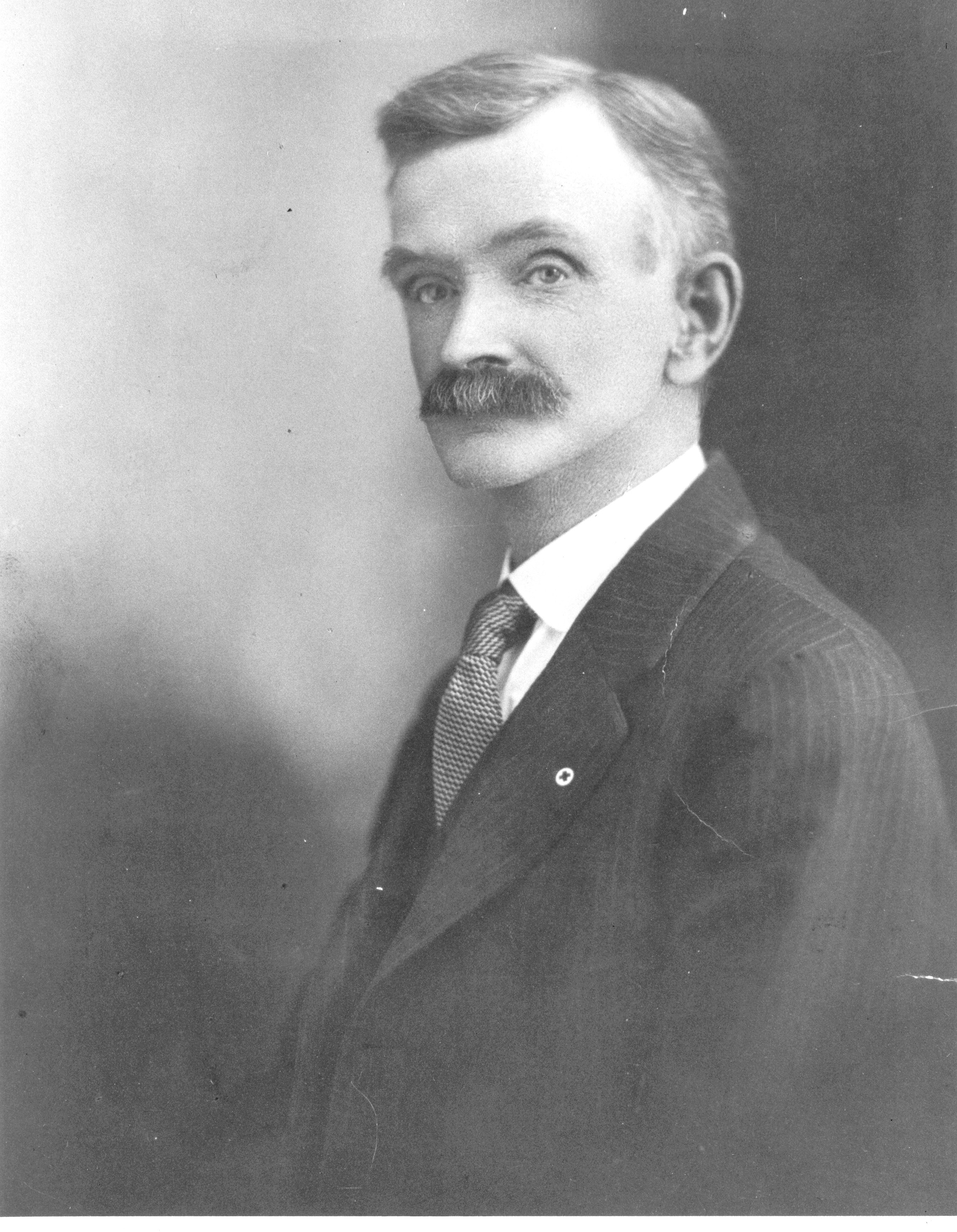 RALPH S. MCINTOSH, 1931-1935
Commissioner McIntosh was born in 1864, making him 66 when he was elected. He had a home in Platte and was a farmer, married to Jean McIntosh.
SAMUEL R. RIGG, 1927-1929
Commissioner Rigg was born in 1854 and is buried in Wheat Ridge.
HARRY G. NUNEMAKER, 1923-1924
Commissioner Nunemaker was born in 1867. He died in 1924, two years after being elected and was buried in the Elmwood Cemetery in Brighton.
PETER J. OLESON, 1919-1923
Commissioner Oleson was born in the 1880s. He was approximately 40 when he assumed office. He married his wife Bessie L. Bowles in Denver in 1901.
R.G. WEBSTER, 1911-1919
Commissioner Webster was an avid participant of the Colorado Cattle Growers Association.
A.M. PATTEN, 1907-1911
No information available.
EDWARD FITZPATRICK, 1903-1907
Commissioner Fitzpatrick was born in February 1862 and was from La Plata. Gov. James B. Orman appointed Fitzgerald to office in 1903 after Wilson R. Smith resigned.
WILSON R. SMITH, 1902-1903
Commissioner Smith was born in 1845 and was appointed as the first commissioner for District 3 by then-Governor James B. Orman. He resigned in January 1903 after serving only one month in office. Smith is buried in Brighton.
District 4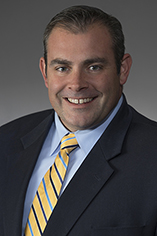 STEVE O'DORISIO, 2015-PRESENT
Commissioner Steve O'Dorisio brings a wealth of information to his role in Adams County. He uses his experience in construction, his law degree from Denver Sturm College of Law, and private sector global management experience to guide issues in social justice, equity, and neighborhood prosperity.
Commissioner O'Dorisio formerly served the people of Adams County as a Deputy District Attorney for the 17th Judicial District of Colorado where he prosecuted a variety of crimes and sought justice by balancing the interests of the victim, the community, and the defendant. He continuously strives to make sure vulnerable residents have opportunities and everyone has a voice.
Commissioner O'Dorisio currently serves on various community boards/committees, including the North Area Transportation Alliance (NATA), Airport Coordinating Committee, North Metro Denver Small Business Development Center Advisory Board, East Colorado Small Business Development Center Advisory Council, Aerotropolis Regional Transit Authority, Metro Roundtable, and World Trade Center Board of Directors. When he is not bolstering regional connectivity, Commissioner O'Dorisio can be found innovating new strategies to retrofit historic neighborhoods with sidewalks and safe routes to school or guiding the successful adoption of policies to mitigate the impacts of growth and new development.
As a former agent of justice, Commissioner O'Dorisio is a compassionate servant of equity in social justice issues. He has a passion for proactive code compliance that partners with neighborhoods and he works to ensure the Criminal Justice Coordinating Council meets the needs of our residents.
Commissioner O'Dorisio is the first representative from District 4, which was created when the Board expanded to five members in 2015.
District 5
MARY HODGE, 2017-PRESENT
Commissioner Mary Hodge is a Colorado native raised on the eastern plains of Colorado. She graduated from Idalia High School and then entered the University of Colorado at Boulder. At the end of her sophomore year, she married Richard Hodge, and they transferred to Colorado State College (now the University of Northern Colorado) where she earned a Bachelor's in elementary education.
Commissioner Hodge has had a varied work history. She taught first grade in School District 6 in Greeley; at a Montessori preschool in Glenwood Springs; co-owned and operated a small motel in Douglas, Wyoming; and worked as a union clerk for Yellow Freight Systems and as the office manager for Roadway Express, both in Aurora.
Commissioner Hodge was elected to the Colorado House of Representatives in 2000 and served two terms. She then was elected to the Colorado State Senate and finished her second term in 2016. Commissioner Hodge's even keel and fiscal responsibility directly influence every decision made in the Adams County budget. Consistently data-driven and outcome-focused, Commissioner Hodge has used her experience to protect Adams County tax dollars and make certain beneficial outcomes reach both urban residents and the rural plains.
Commissioner Hodge has maintained an equitable trajectory of projects for the eastern plains, the most notable being the pioneering of an innovative new gravel road mixture and technique. Another notable achievement driven by Commissioner Hodge was the designation and expansion of Colorado Air and Space Port. She was critical in championing this project, garnering political support and refining the county's proposal to expedite the comfort and trust of our partners at Denver International Airport.
Commissioner Hodge currently serves on the following boards/committees: Adams County Water Quality Association, Airport Coordinating Committee, Regional Economic Advancement Partnership, Brighton School District 27J Capital Fees Foundation, Highway 7 Coalition, Progressive 15, and South Platte Basin Roundtable.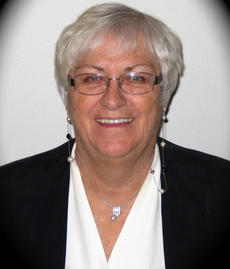 JAN E. PAWLOWSKI, 2015-2017
Commissioner Jan Pawlowski spent 14 years on the Brighton City Council and served eight years as the first female mayor in Brighton's history.
During her long career, her accomplishments included the creation of thousands of new jobs, construction of senior apartments, business and residential growth, the Platte Medical Center, Front Range Community College, Vestas Wind Energy, and the FasTrack to Denver. Commissioner Pawlowski was the first representative from District 5, which was created when the Board expanded to five members in 2015. She lost her re-election bid in 2016 to Mary Hodge.
Commissioner Pawlowski is married to Norm Pawlowski, a retired Brighton High School teacher. They have two children and four grandchildren and have lived in Adams County for almost 50 years. She owned and operated Varsity Sports in Brighton for 30 years.