To learn more about the future location of the Adams County Animal Shelter & Adoption Center, click here.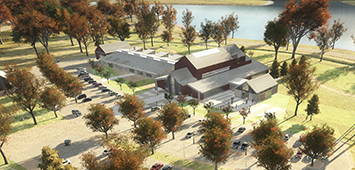 Topics covered include:
New shelter overview
Images and video
Location map
Frequently asked questions
Meeting announcements
Contact information
Rendering provided by G Squared Design
Low-Cost Vaccination Clinic for Cats and Dogs
Keeping your pets current on vaccines is critical. This simple step is one of the most important things you can do to ensure the health of your pets. Click
HERE
to see when the next Low-Cost Vaccination Clinic is scheduled. 
Animal Control Numbers
Town of Bennett 303.644.3249
Commerce City and Northglenn 303.288.1535
Federal Heights 303.428.8539
Lochbuie 303.659.1395
Thornton 720.977.5150
Unincorporated Adams County 720.523.6777; after hours 303.288.1535
Responsibilities and Services
The Adams County Animal Shelter / Adoption Center provides animals for adoption to the public. Within the shelter's operations, kennel services are provided for the cities of Commerce City, Federal Heights, Northglenn and Thornton, the towns of Bennett and Lochbuie, and unincorporated Adams County.
Shelter administration manages citizen inquiries and maintains records of adoptions, reclaims, summonses and billing records. Animal Control staff enforces the Adams County animal control regulations and dispatches officers, when necessary, to provide animal control services.
Mission
The Adams County Animal Shelter/Adoption Center is committed to advocating and promoting the cause of animal welfare within our community. We provide compassionate, humane care and shelter to each and every animal in our trust. We strive to find responsible and loving homes for all of our adoptable pets.
Vision
The Adams County Animal Shelter/Adoption Center is dedicated to being a leader in the animal welfare community through continuing education, training, and partnerships. We seek to educate and engage our patrons in the practices of responsible pet ownership. Through enforcement of state statutes and county ordinances, we serve and protect the pets and the people of Adams County.
Pet Fostering
Provide a temporary home for Adams County Animal Shelter Pets! Fostering is a flexible, family-friendly volunteer opportunity that can have a huge impact. To learn more about pet fostering, please contact Jessi Bishopp, Foster Coordinator, at jbishopp@adcogov.org or click here.
Visit us on Facebook for news about wonderful adoptable pets, low cost vaccination clinics, happy endings, and more.